Residential and Private Estate Jet Washing
Discover the power of jet washing for your residential or private estate in Surrey. There is nothing our professional power washing team cannot handle. Jet Wash Surrey provides a range of comprehensive cleaning solutions for all types of exterior surfaces, from driveways and patios to render and swimming pool surrounds. We are professional, friendly, and reliable and will always go the extra mile for our esteemed clients.
Here at Jet Wash Surrey, we understand that you will want to protect your property investment. We can help you safeguard that investment by maintaining your exterior surfaces to exceptional standards. If you live on a private or residential estate, cleaning your exteriors alongside your neighbours will ensure that your private road or private estate looks immaculate. We will always produce unbeatable results with every clean.
For more information about our jet washing services, please call us now on 020 8138 0184.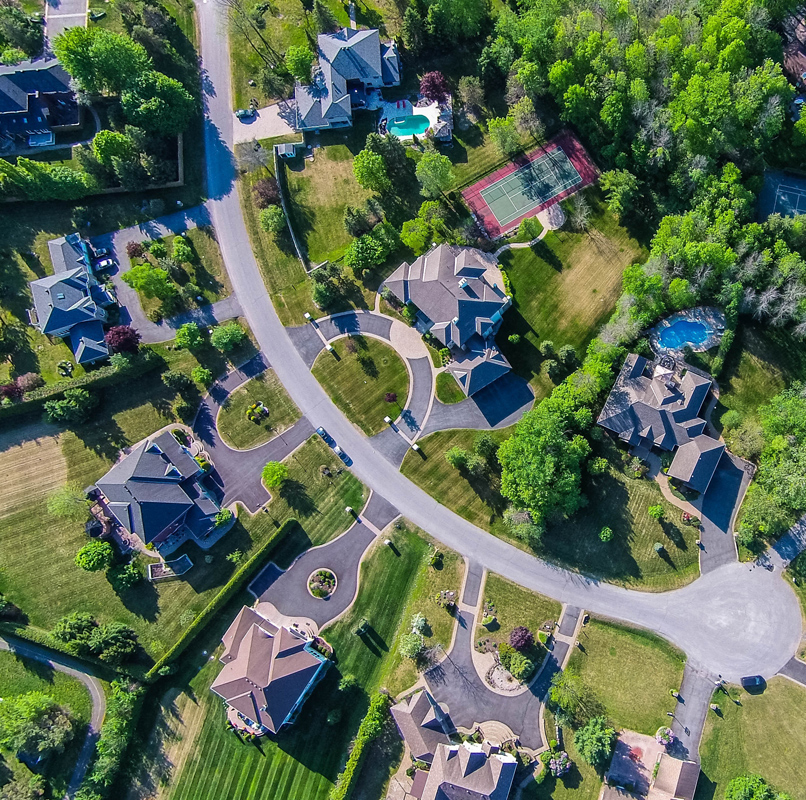 Why choose jet washing or power washing contractors for your private road cleaning?
Jet washing and power washing is a very economical and efficient system for cleaning all types of exterior surfaces. Here at Jet Wash Surrey, we offer a range of residential and commercial cleaning solutions. We offer high-pressure jet washing for exteriors like driveways, patios, and pathways as well as low-pressure power washing for delicate surfaces, such as older buildings and decking. We have seen first-hand the damage caused by inexperienced jet washing companies or private homeowners using jet washing equipment on the wrong surfaces.
Our powerful jet washing will remove:
Moss
Weeds
Lichen
Algae
Dirt, dust, and grime
Oil, fuel, or paint stains
We can visit your site and look at the buildings or exteriors that you wish to be cleaned before giving you a no-obligation quote to complete the work. Each cleaning job undergoes a four-step plan, using the latest and most suitable jet washing techniques to ensure excellent results. We can identify the type of dirt and grime as well as the surface, so we will always take the best and most appropriate cleaning approach.
Residential estate cleaning services
Have you just moved into an exclusive estate in Surrey and want your property or exterior to look as good as new? Perhaps you and your neighbours want to make your render look bright white or remove grime from shared driveways? Whatever your reasons for needing our jet cleaning services, we will take time to clean your exteriors. This will not just reflect well on you but on the road or estate as a whole.
We don't just deal with regular dirt and grime, if you require oil and fuel spills or even graffiti removed, we can do this. If you require cleaning work to take place out of normal business hours so there is minimal disruption to you and your guests, we can do this for you.
Your buildings and driveways will be the first things guests and other visitors notice when they come to see you, so make an excellent first impression.
"These guys transformed our new home's decking, which was left in a state by the previous owners. It was pressure washed, stained and treated – the results were so much better than we imagined."
"Excellent communication and a first-class service – and their prices were reasonable too!"
"Great job completed by the guys at Jet Wash Surrey today. Our patio looks fantastic after its steam clean – and we've already put our seating back so that we can enjoy the sunshine this weekend. Thanks for such thorough and professional work."
"Just wanted to say thanks again for your hard work today – our driveway looks brand new and we've passed on your details to one of our neighbours."
"Our new go-to pressure washing company – we'll definitely be back."

Get in touch
Contact us to speak to an expert about what you need.
Site visit
A member of our team will visit your premises to take a look at the outdoor areas or building exterior that needs cleaning.
Free quote
We provide free, competitive quotes every time.
Bespoke plan

Each client receives a 4-step cleaning plan, using the most suitable jet washing techniques.
Work scheduled

We organise a convenient time to complete the clean, arriving on time and carrying out the job as efficiently as possible.
Residential and private estates jet washed throughout Surrey & South West London