Tennis, MUGA & Playground Cleaning / Jet Washing
Do you need professional and specialist jet washing for a playground, tennis court, MUGA pitch, basketball court, or other multi-sports grounds? Pressure washing and jet washing are a crucial part of ensuring sports pitches are well maintained and safe. Over time, moss, algae, and dirt can build up and can cause players to slip and hurt themselves. We can clean private and commercial sports pitches and courts.
We are specialist exterior cleaners who can power wash all types of surfaces, including tarmacadam, rubber, synthetic turf, artificial grass, polymeric, and other materials. Not only will this refresh the surface and ensure it remains safe to use but it will reduce the maintenance and repair costs over time.
We can pressure wash:
Tennis courts
Basketball Pitches
MUGA (multi-use games areas) or multisport pitches
Playgrounds
Netball courts
Hockey pitches
Football pitches
Children's play areas
All-weather courts & sports pitches
School sports pitches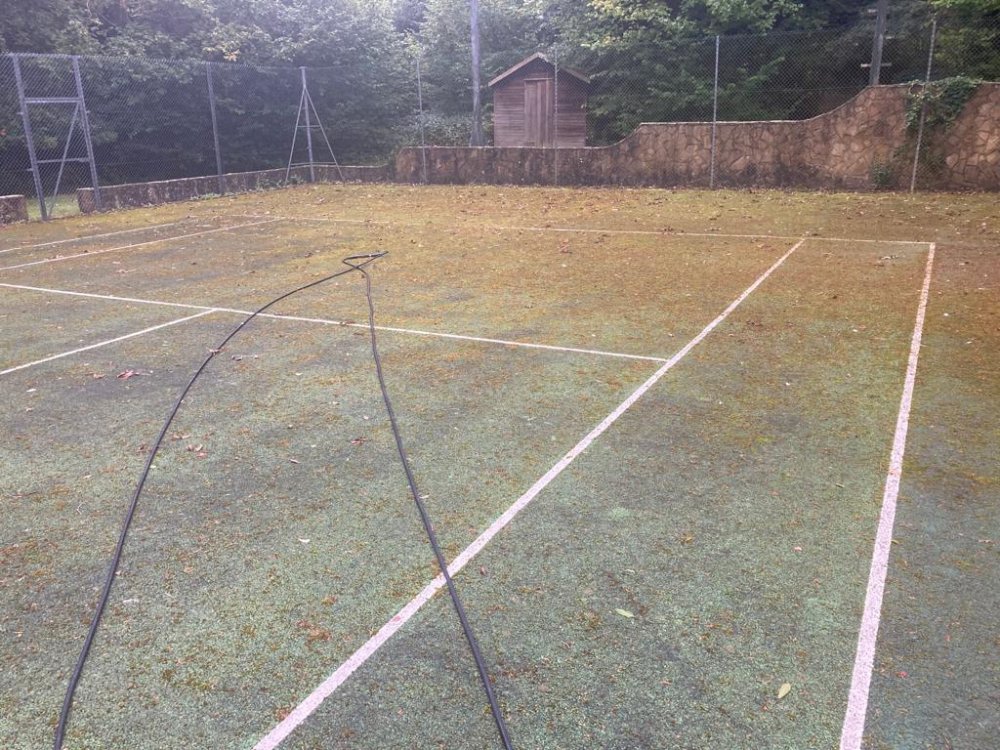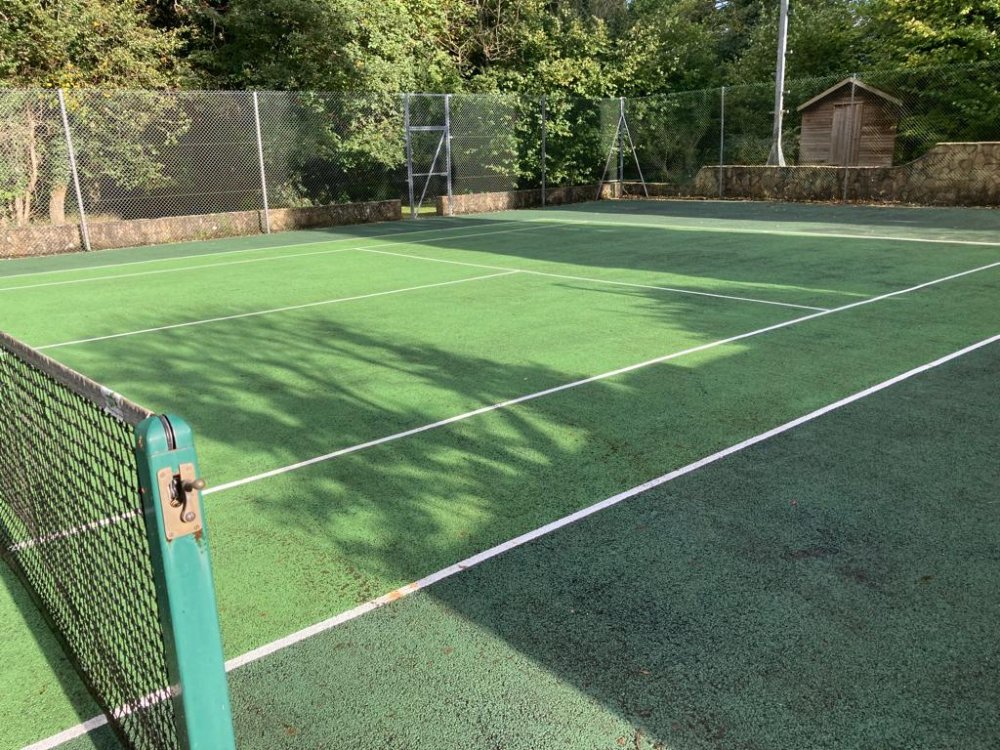 As well as all-natural pollutants, such as mud and mildew, pressure washing can remove oil, chewing gum, and paint. We use a special four-step cleaning method that thoroughly cleans the surface, whilst never damaging it.
We can provide you with a free and no-obligation site visit and consultation at any time. Please call now on 020 8138 0184.
Why is MUGA, play area and tennis court cleaning important?
All sports pitches require regular maintenance and cleaning. Not just any cleaning will do. We use specialist equipment and tools to complete exceptional cleaning.
Improves safety & experience: Cleaning will remove all types of dirt, so the surface is less slippery and safer for all. It also leads to an improved playing experience because the surface will be flatter and more predictable.
Boost hygiene: Sports pitches can become grimy with sweat and other deposits that can cause the growth of bacteria. Our sports pitch jet washing will ensure surfaces remain hygienic to use.
Ensures lines can be seen: It is important players can view the lines when playing their sports. These will be a different colour to the colour of the court and by regular cleaning, we will ensure that these stand out and can be seen. We can also remove any lines if required so they can be repainted.
Improves drainage: Our pressure washing will improve drainage of rainwater and stop pooling or surface materials becoming clogged.
Reduces costs: Regular maintenance of your tennis courts or sports pitches will reduce repair costs over the long term.
Proof: We can provide a written receipt and this can provide physical proof of maintenance, especially in the event of an injury.
Why use Jet Wash Surrey for your MUGA cleaning?
Specialists: We are power washing and pressure washing specialists who are reliable, experienced, and professional. After any clean, your sports pitch will look immaculate.
Free site visits: We are always happy to provide a free site visit and give you a no-obligation quotation. We can answer any queries and advise you about the best cleaning methods for your surface.
Efficient: We can complete jet washing projects at any time, seven days a week. The surface can be played on straight after any deep clean.
Safe & effective: All sports pitch and MUGA cleaning is safe to the environment and always completed whilst paying strict attention to health and safety.

Play area & sports court cleaning offered in the following locations:-