Specialist jet washing services in Banstead, Surrey
Do you have tired-looking or grimy exterior hard surfaces that require cleaning in Banstead, Nork, or Lower Kingswood? Are you looking for a professional jet washing company who can guarantee outstanding results? Do you need graffiti removing from a wall? If you have answered yes to any of these questions, then you have come to the right place.
The team at Jet Wash Surrey are jet washing and power washing specialists, who can clean all manner of exterior surfaces.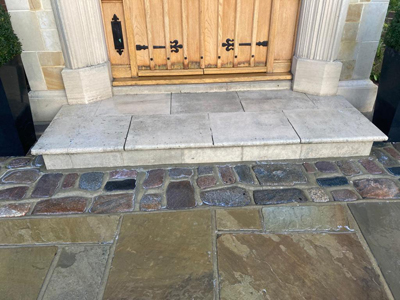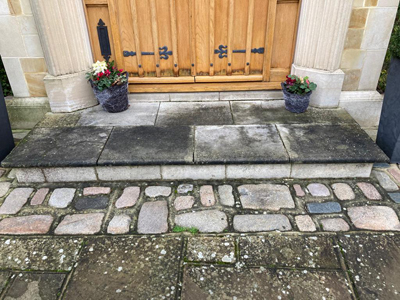 Professional High Pressure Washing Kingswood Warren
Our jet washing services are available to domestic, commercial, and industrial customers and we can clean everything from block paving, patios, driveways, and roofs to garage forecourts, pool surrounds, and car parks. Tempted to do the job yourself? It is important to call power cleaning and washing professionals, like the team at Jet Wash surrey. The equipment is specialised and can be dangerous if not used properly.
We complete all work to the highest standards and have a vast amount of experience in all aspects of surface cleaning. Much of our work comes from repeat business and customer referrals.
Get in touch with us today to find out more about the exterior cleaning services we offer on 020 8138 0184.
We specialise in the following services: –
Moss and weed removal near Banstead
Jet washing services Nork
Pool surrounds cleaning Surrey
Pavement cleaning SM7
Stone cleaning Kingswood Warren
Natural stone cleaning in Chipstead
Driveway wash and seal SM5
Free quotes for :-
Oil stain removal, re-sanding of block / crazy paving
Cleaning of Tarmac, terraces and public pathways
Forecourts, petrol stations & car park pressure washing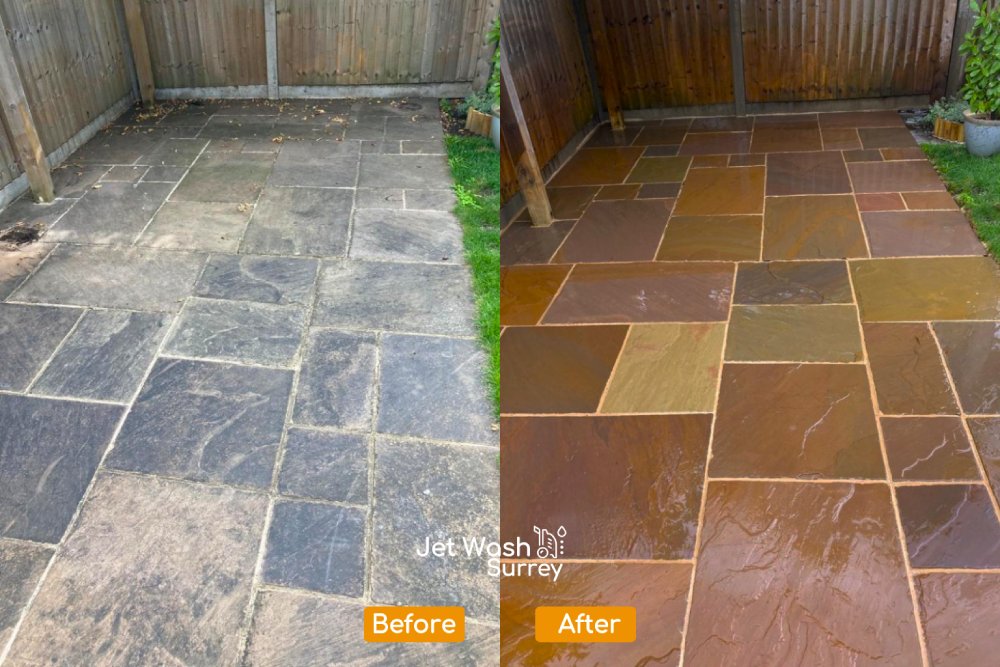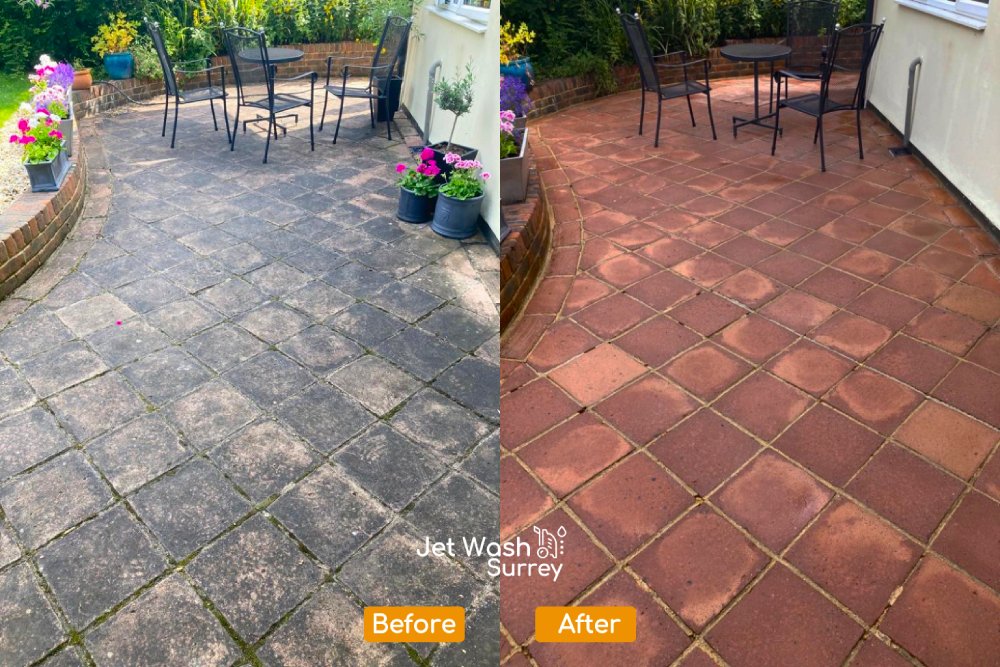 Having spent a lot of time at home recently, we decided to clean the patio with our Karcher pressure washer. It did an ok job but I thought it would be good to get the professionals in! So glad I did, the old colour of the driveway has been restored, and not a weed in sight. Makes the front of the house looks so much better. Turned up on time, competitively priced. Happy customer! Neighbour ended up getting his done too.
From the moment I contacted Paul at Jet Wash Surrey the service and information was great. Paul kept us informed when he would be with us and how long the patio would take to clean. We are very happy with the end result and would definitely use him again.
A thoroughly professional and trust worthy service. From first contact to the completion of the cleaning of our Patio was a pleasant experience and excellent value. I would be more than happy to recommend Jetwash Surrey to friends and family.
I contacted Paul and explained our 20 year old block paving drive was looking very tired and dirty. I arranged an appointment and he talked me through all the steps including the specialist chemicals to be used.Paul then carried out the work , the drive came up brilliantly and once he'd re sanded it looks like new!I have booked him in to clean our rear patio.Would highly recommend.
Our decking had been a focal point of the summer as we used our garden more than ever and we knew we needed it cleaned before we could enjoy it fully. Thankfully, one of our friends suggested we speak to Paul at Jetwash Surrey. Not only he one of the nicest people we've met, he managed to get rid of so much grime and discolouration that we thought would never go.We also had a painted section of the garden that was looking quite tired and after Paul had finished, it looked like new.Highly recommended
From my initial call to Jet Wash Surrey, the survey and estimate, right through to the actual Jet Washing, the service was excellent.
We were absolutely delighted with the service. Our patio is over 10 years olden periodically would hire a power washer and try and clean.This would barely make any real impression and therefore debating whether to replace. I was recommended to Jet wash Surrey by a friend and could not believe the results. The patio looks brand new. Very pleased. Steve & Julie Robinson, Oxshott, Surrey
Wow.... what a difference Jet Wash Surrey has made to our home. Perfect reliable service! Paul was professional, punctual and efficient, He cleared our blocked guttering and pipes - which were on the verge of being replaced, since recently moving in the property. He also, jet washed our drive,. The colour is vibrant and looks like it has been replaced .... it is brilliant, I keep looking out the window at it! I have already recommend this to friends. Thank you Paul.
On a recommendation, we engaged Jet Wash Surrey to assist on our refurbishment project, of a substantial domestic property on an exclusive estate in Weybridge. The brief was to remove many years of weathering from the architectural stonework (many metres of ballustrading, cornice, copings and pillars).We, and ultimately, our end clients are really happy with the end result, especially given the difficulty of access to much of the building. The stonework and driveway are now spotless and I would recommend Jet Wash Surrey without hesitation.
I was recommended to use Paul by a friend who was also getting their patio and driveway jet washed. He arrived on time and did a fab job. He also hosed down the garage doors and the front of the house after to wash down all the dirt that had been kicked up. Last time I had this done (by a cowboy) there was a mess everywhere. The drive way was covered in weeds and he got rid of them all too. Paul came back the next morning , after it had dried, to sweep in the new sand. I would definitely use him again. Friendly and professional.
High-quality power washing services from experienced company near Nork
We offer high-quality exterior cleaning services throughout Nork, Banstead, or Carshalton and we have a solution for every cleaning need.
We are fully insured, leaving you with complete peace of mind that you have hired a professional cleaning company.
We operate a competitive pricing structure and will always aim to offer customers the best value for money.
We are always happy to provide a free-of-charge and no-obligation consultation for any jet washing services.
We are highly experienced, pay close attention to detail, and will get any job completed to the highest standards.
We work for residential, commercial, or industrial customers and can clean a whole manner of surfaces, including driveways, patios, fences, roofs, gutters, forecourts, render, cladding, conservatories, pool surrounds, and car parks.
Our jet washing is environmentally-friendly and uses less water than other cleaning methods.
"Paul is highly knowledgeable about pressure washing, so gave us sound advice about how the render on the side of our building could be cleaned. They did a wonderful job removing all the staining and our property looks incredible. If you're looking for a pressure washing service, use Jet Wash Surrey."
"Our new go-to pressure washing company – we'll definitely be back."
"Hassle free power washing service. These guys know their stuff."
"A brilliant service from start to finish. Really detailed cleaning on our roof, including the tiles, fascias and soffits."
"We hired Paul and his team for multiple jet wash services at our property. The work was completed to a high standard, and Paul is so helpful if you have any questions. A pleasure to deal with."
"Amazing service! We hired Jet Wash Surrey to clean all our company's outdoor spaces, including the paths around our entrance, and we were so impressed with the spotless results. We'll be using their services again."
"Great jet washing service for patios and driveways. Fast, cheap and always turn up on time – nothing is too much trouble!"
"After visiting our company premises and providing a free quote, we hired Jet Wash Surrey to clean our forecourt and building's façade. What can I say – we were over the moon with the outcomes and your team acted so professionally throughout. We'll be using your services again!"
"The best jet wash company in Surrey – reliable, fast and reasonably priced! I wouldn't use anyone else."

SM7 domestic jet washing
Our jet washers in Banstead always aim to offer exceptional value for money and can cater to all budgets. If you want to make the exterior of your home – be it your driveway, patio, block paving, roof, render, fence, or any other surface cleaner and safer we can assist. Not only does our jet washing service make these exteriors easier to maintain but it will also make them less hazardous.
One of our most popular services is driveway and patio cleaning. Over time moss, grime, lichen, and mould can gather. Our domestic jet washing services can cleanse the area and restore driveways and patios to their former glory. This will also add kerb appeal to give a great first impression of your property.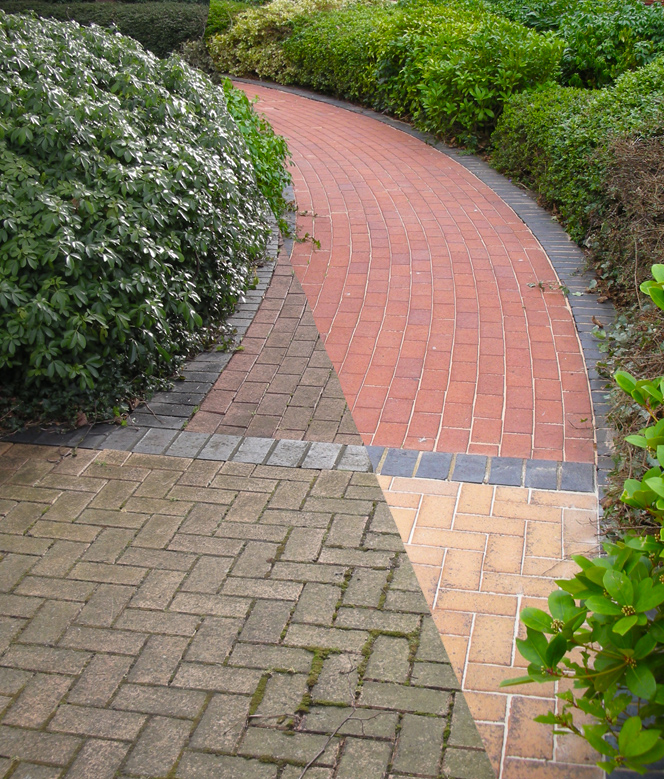 Get in touch
Contact us to speak to a jet washing expert in Banstead about what you need
Site visit near Nork
A member of our team will visit your premises to take a look at the outdoor areas or building exterior that needs cleaning
Free quotes
We provide free, competitive prices for your pressure washing project in SM7 every time.
Bespoke Cleaning Plan
Each Banstead client receives a 4-step cleaning plan, using the most suitable jet washing techniques.
Work Scheduled
We organise a convenient time to complete the clean in Surrey, arriving on time and carrying out the job as efficiently as possible.
Power cleaning for Banstead commercial customers
Jet Wash Surrey are specialists in all aspects of commercial and industrial jet washing in Banstead. Our advanced jet washing and power washing equipment makes easy work of removing all types of dirt, grime, mould, and moss. As well as using cold water, power washing uses a high-pressure flow of very hot water to blast away grime, dirt, and other mess from exterior surfaces. The use of very hot water means it is effective at removing stubborn stains, such as grease or oil.
Our range of jet washing services in Banstead
We offer a wide range of jet washing services to transform your exterior spaces. We use the best machinery and surface cleaners for optimal results.
Block paving cleaning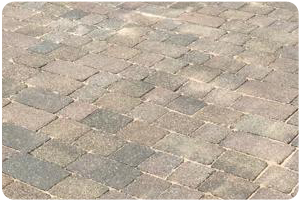 Do you have a block paving patio or driveway? Over time, surfaces can become encrusted with dirt, algae, and moss. Our block paving washing services safely and effectively clean any paving to restore it to top condition.
Patio washing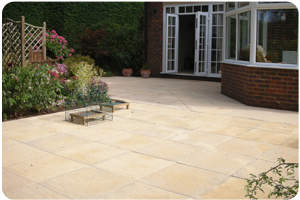 If your patio has seen better days, our trained jet washing professionals can remove even the most stubborn dirt and grime from your patio. You will be able to see the results immediately.
Brick cleaning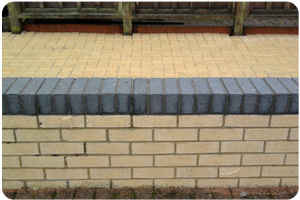 Our high-pressure jet washers can clean all brickwork. Whether it is an old building that is covered in grime from air pollution or it is a new build that needs to be cleaned prior to a sale, we can help.
Stone cleaning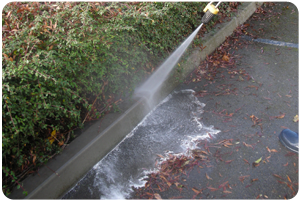 Our power washing operatives have a wide range of experience cleaning all types of stonework to remove pollutants and stains. We have gained extensive knowledge about how to do this carefully., so your stone will be clean but never damaged.
Facade cleaning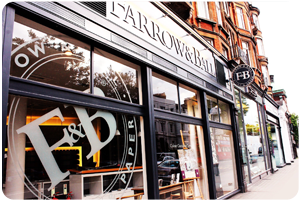 We understand that it is important that buildings stay smart and tidy to give the best impression. We can clean all exterior facades, including cladding, stone, brick, render, and glass. All cleans are tailor-made to your building and requirements.
Driveway cleaning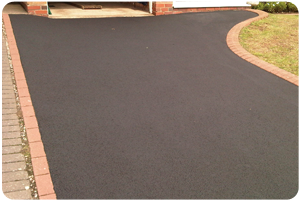 Chances are that you use your driveway every day. Pigeons, pollutants, and the environment can create mess. We can professionally clean your driveway removing moss, algae, and lichen and make it look smart.
Decking cleaning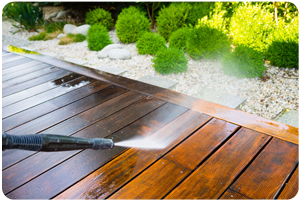 Decking can become wet, slippery, and dangerous when it is not maintained properly. Let us jet wash it and clean it properly, to reduce risk and make it look great.
Swimming pool surrounds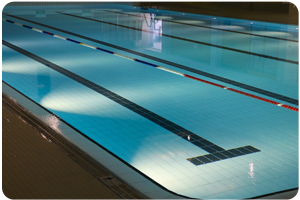 Having a swimming pool can be amazing, especially during the summer months, except for the fact that they do require careful upkeep. Mould, algae,and other grime can sit around the outside making it grubby-looking and dangerous. We will clean tiles and other surrounds, so they sparkle.
Render cleaning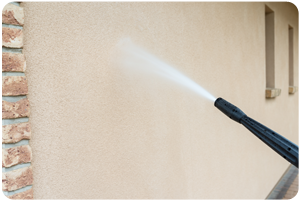 Do you need exterior house cleaning or building cleaning? We can transform full and dirty render back to its original appearance, so you do not need to repaint. Our specialist power cleaning tools can complete the job in next to no time.
Graffiti removal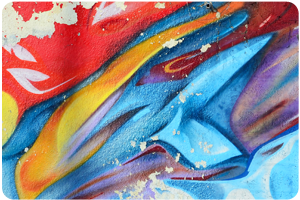 If you need the quick removal of graffiti or vandalism cleaning, we are the team to call. We can identify the substance used for any graffiti and the material it is on before cleaning the surface.
Sports court cleaning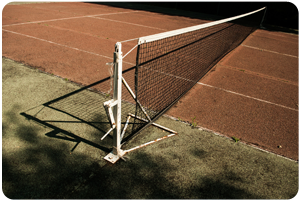 Do you have a basketball court, tennis court, playground, or other exterior sports space that could do with a clean? Our power washers can work in any location to maintain them and keep them hazard-free and tidy-looking.
Commercial/Industrial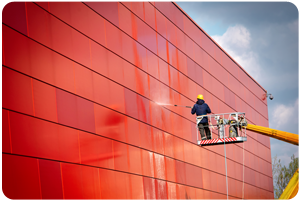 Complete cleaning solutions for commercial or industrial properties including forecourts, patios, pathways, car parking areas, and building exteriors, roofs, and skylights.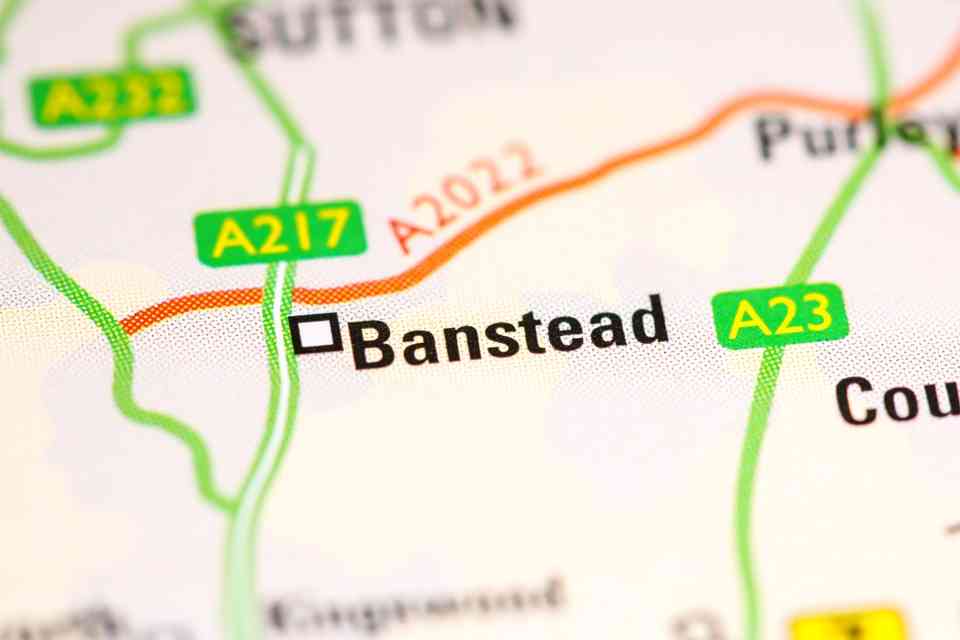 Jet washing prices provided for customers in and around :-
Kingswood Warren
Wallington
Walton On The Hill
Exterior cleaning specialists Banstead
Industrial Unit Cleaning Nork