Exterior Cleaning Services
Whether your home's exteriors are in need of a deep clean or you want your commercial grounds to look their best, choose Jet Wash Surrey as your exterior cleaning company.
We cover all aspects of exterior cleaning, with dedicated services for render cleaning, roof cleaning, gutter clearances, patio cleaning, driveway cleaning, conservatories, tennis courts, swimming pool surrounds, car parks and more. We come out to townhouses, commercial buildings, apartment complexes, public sector organisations and all other sites.
We also offer a wide range of other exterior cleaning options to effectively remove dirt, grime, graffiti and other stubborn matter from hard surfaces. Here's a look at some of the other professional soft washing and pressure washing solutions we offer.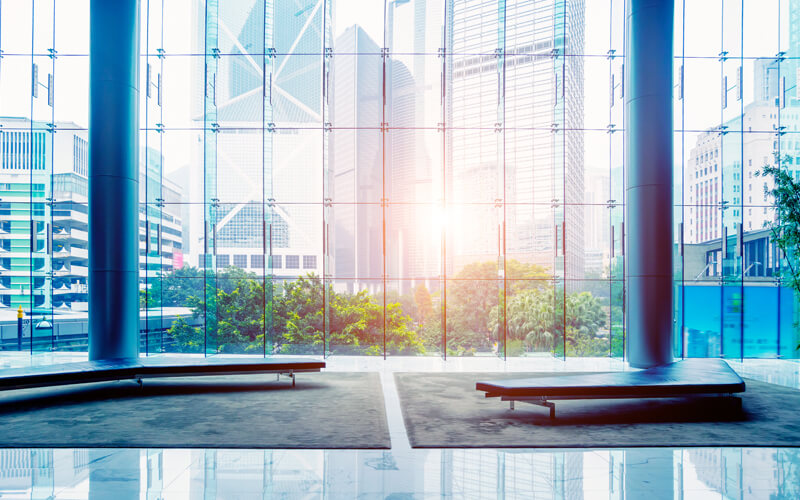 Window cleaning
Our exterior window cleaning service uses an eco-friendly Pure Water System to give your glazing and surrounds a thorough wash, leaving them streak-free and crystal clear. This purified water system removes organic pollutants without leaving smears, and our team uses high-reach telescopic poles to safely wash windows without chemicals. Your glazing, window sills and frames will be left sparkling, improving the kerb appeal of your property.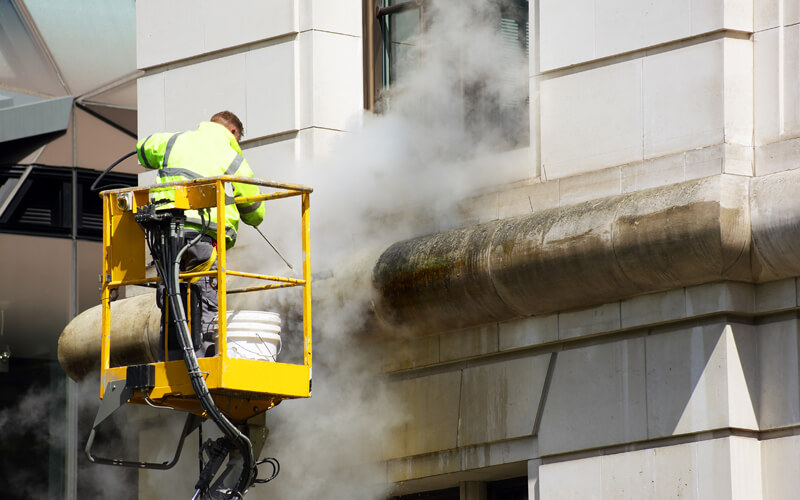 DOFF cleaning (stonework restoration and historic building cleaning)
To restore the stonework of historic buildings, a chemical-free process called DOFF cleaning is often required. Jet Wash Surrey offers specialist listed building cleaning, using a gentler steam cleaning technique approved by The National Trust and English Heritage. High temperatures and carefully selected pressures are used through the nozzle, removing grime, stains, discolouration and biological matter without damaging the delicate old stone.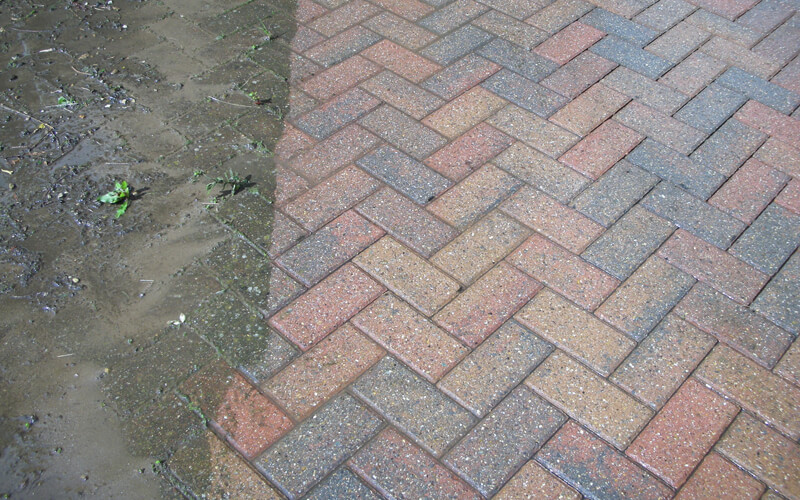 External surfaces – tarmac, resin, concrete, block paving cleaning
Are your external surfaces starting to look tired and dirty? Our professional jet washing team tackles grime and stains on all exterior surfaces, offering tarmac cleaning, resin cleaning, concrete cleaning, block paving cleaning and more. Our powerful pressure washers blast away tyre marks, oil spills, dirt, bird droppings, chewing gum, moss, graffiti and other stubborn matter, making a huge difference to the appearance of the surface.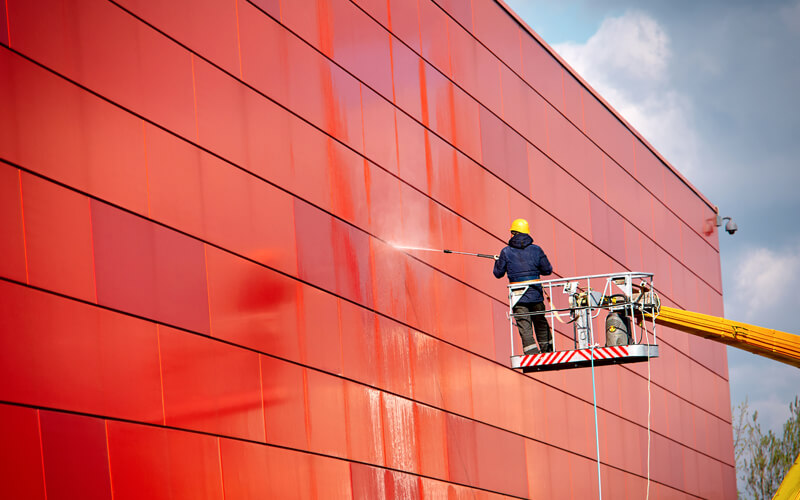 Cladding cleaning
First impressions are crucial, so if your cladding looks grimy and a little worse for wear, call our exterior cleaning experts. From steel-cladded residential blocks to commercial buildings, we want to restore your cladding to its former glory using eco-friendly jet washing solutions. We can even perform cladding cleaning at height using our high-reach telescopic poles and pure water system to ensure your exteriors are left sparkling.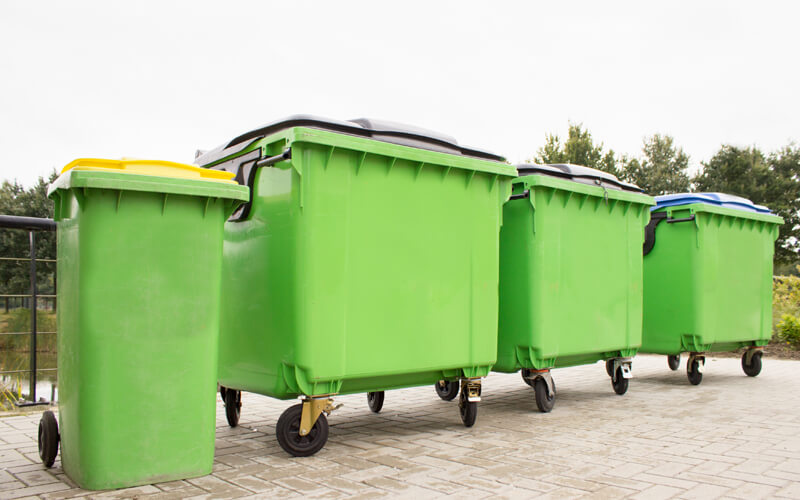 Bin store cleaning
If you manage the grounds of a residential apartment building or commercial estate, dirty bin stores can cause problems. If left uncleaned, bad odours, rodents and unsightly aesthetics can create the wrong impression, turning away potential tenants, property buyers and customers. At Jet Wash Surrey, we offer professional bin store cleaning, keeping this area of your grounds clean and free of waste that may have been dumped or spilt.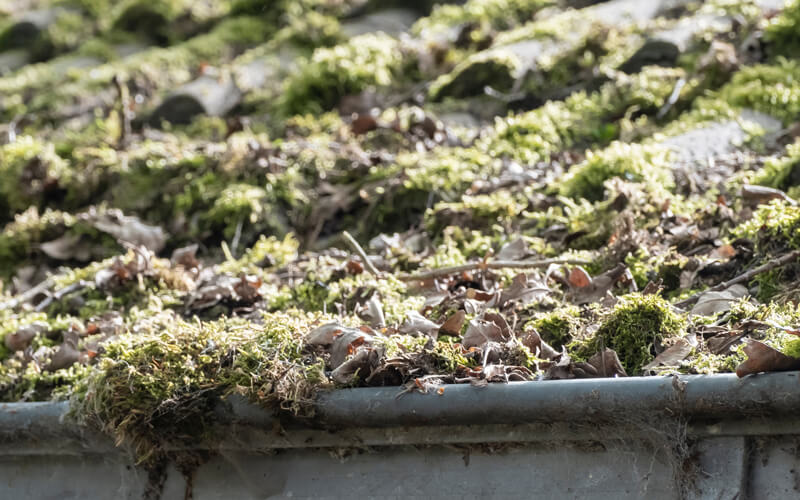 Moss removal
Organic matter and biofilm such as algae, lichen and moss can spread fast, creating unsafe, slippery surfaces to walk on and unsightly aesthetics. In particular, moss can cause significant damage and deterioration to surfaces like roofs, especially if it reaches tiles and lifts or displaces them. If you need expert moss removal services, contact our team. We can even use soft washing methods for delicate surfaces and biocides to prevent regrowth.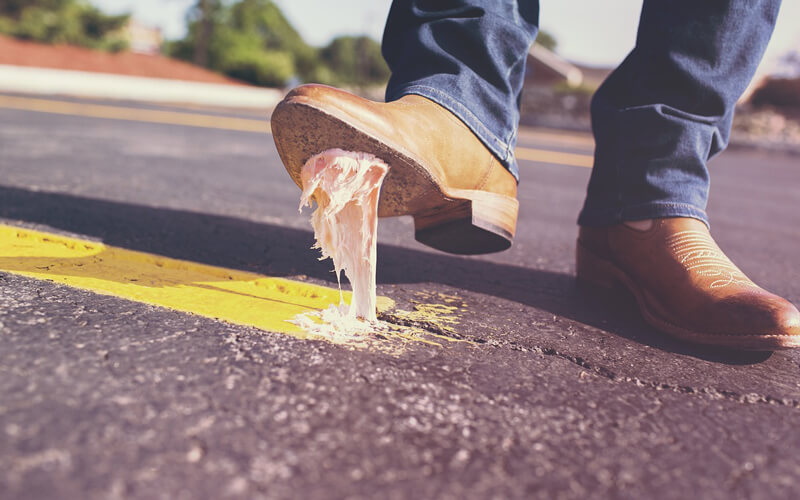 Chewing gum removal
We all know how tough chewing gum is to get rid of, but it's important to remove it as soon as possible to prevent it from ingraining further or leaving stains. Our pressure washing solution offers the perfect chewing gum removal method, including specialist steam cleaning. From pavements and car parks to outdoor furniture and playgrounds, we expel chewing gum from all external surfaces. Our techniques are fast, effective and reliable.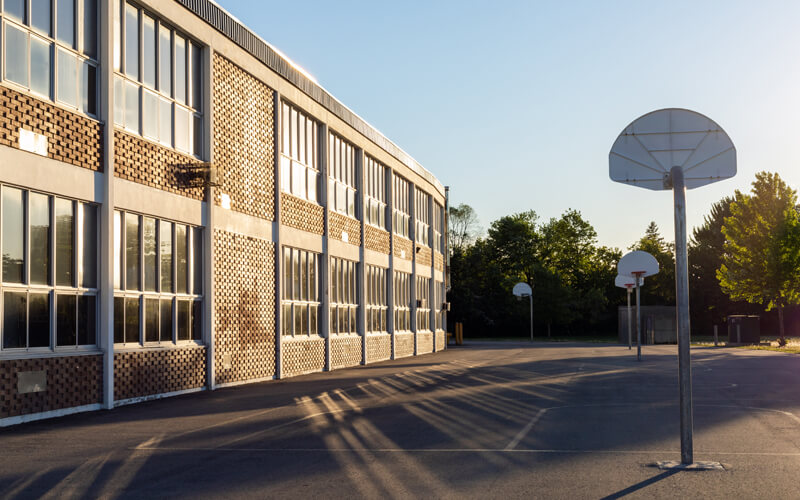 Nursery and school grounds cleaning
School and nursery environments can influence how children and teachers feel while there and may even cause hazards if surfaces become slippery. Dirty exteriors also make a bad impression, affecting outside views of the establishment. At Jet Wash Surrey, we offer professional school grounds cleaning, covering all areas. This includes playgrounds, bin stores, sports courts, fences, perimeter walls, roofs and even building façades.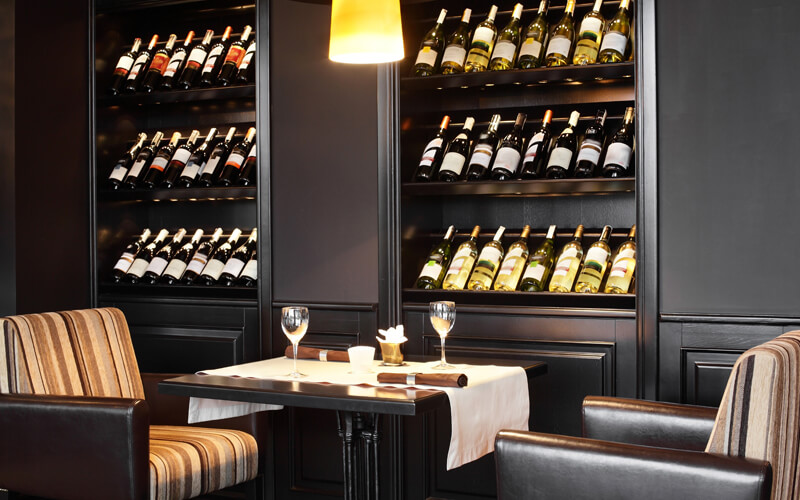 Offices, restaurants, churches, hospitals and retail cleaning
Does your shop front need cleaning or are your hospital grounds not in keeping with the clean interiors of the building? At Jet Wash Surrey, we come out to all sites to perform exterior cleaning services. We regularly work with restaurant owners, churches, hospitals, leisure centres, retail managers and more to keep properties and grounds looking clean. This includes ongoing maintenance, as well as one-off jobs like graffiti removal services.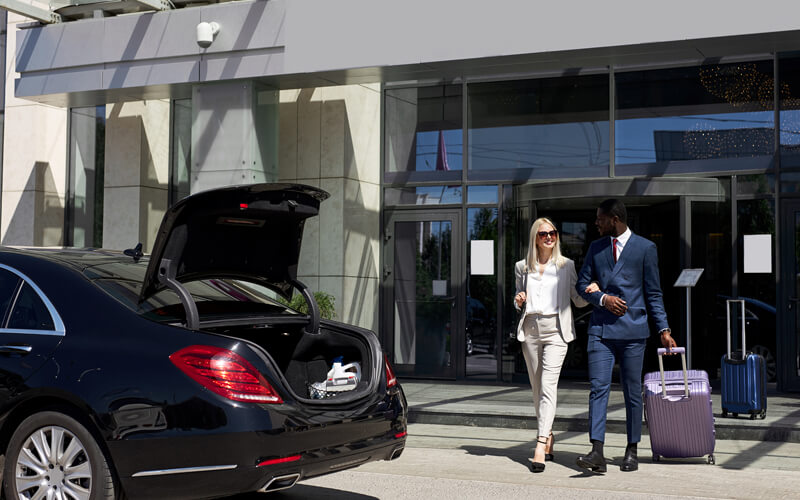 Hotel grounds cleaning
When staying at a hotel, your overall impression isn't just about the cleanliness of your room, the taste of the food or how tidy the reception area is. Hotel grounds make an impact, so if the driveway looks less than its best or the building has stains down its side, it doesn't create an inviting environment. We offer in-depth hotel grounds cleaning and gardening, maintaining the look of your exteriors to keep guests happy.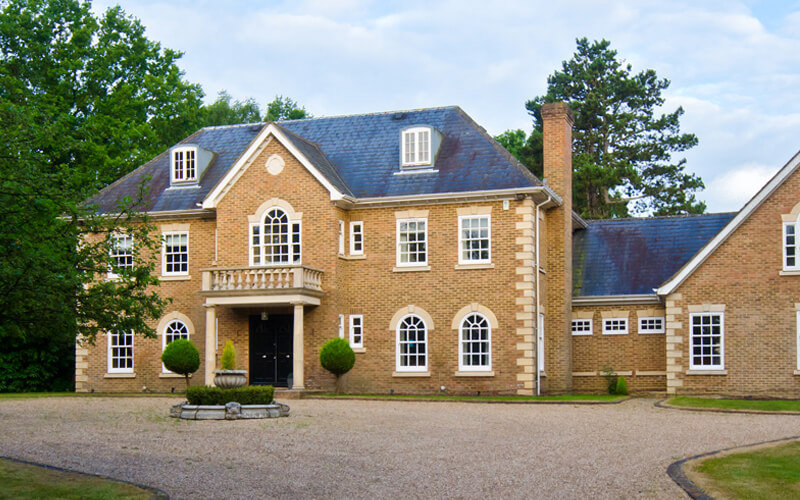 Residential property exterior cleaning
Want to enhance your home's kerb appeal? Perhaps you're putting your property on the market or giving your outdoor spaces a much-needed uplift. We clean all domestic exteriors, including garage doors, garden furniture, fences, decking, balconies, walls, driveways and patios. Our jet washing and soft washing methods remove dirt, bacteria, mildew, moss, oil, animal faeces and other matter, restoring your home's appearance.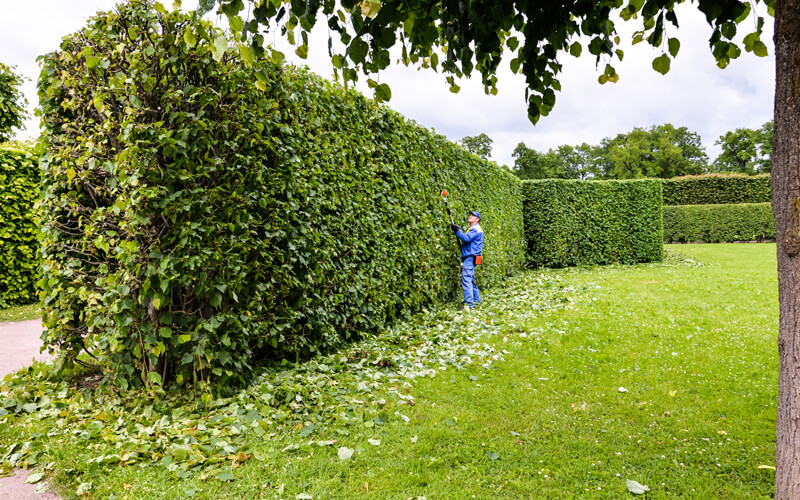 Gardening and commercial grounds maintenance
From one-off garden clearances to regular grass cutting, we provide expert domestic gardening and commercial grounds maintenance. We work closely with you to tailor services to your changing needs, keeping gardens and grounds looking beautiful and healthy all year round. We also provide bespoke advice about the best solutions for your garden, including weed control, pruning schedules and maintenance requirements.

Get in touch
Contact us to speak to an expert about what you need.
Site visit
A member of our team will visit your premises to take a look at the graffiti that needs cleaning.
Free quote
We provide free, competitive quotes every time.
Bespoke plan

Each client receives a 4-step graffiti cleaning plan, using the most suitable jet washing techniques.
Work scheduled

We organise a convenient time to complete the clean, arriving on time and carrying out the job as efficiently as possible.
Exterior cleaning & removal provided in the following locations:-
Ashtead
Balham
Banstead
Carshalton
Caterham
Cheam
Chessington
Claygate
Cobham
Croydon
Dorking
Esher
Epsom
Ewell
Guildford
Horsham
Kingswood
Leatherhead
New Malden
Oxshott
Purley
Raynes Park
Redhill
Reigate
Sanderstead
Surbiton
Surrey
Sutton
Tadworth
Tolworth
Thames Ditton
Warlingham
Wimbledon
Woking
Woldingham
Worcester Park