Driveway & Patio Jet Washing / Cleaning
Are your home's outdoor spaces starting to look tired or dirty? At Jet Wash Surrey, we offer professional domestic jet washing solutions across the local area, tailoring services to your needs.
Transform Your Outdoor Spaces
It's easy for a home's outside spaces to look dated when there's a build-up of pollution, dirt and other debris clinging to the surfaces of patios, decking, driveways and other outdoor spots. One of the easiest ways to freshen up these areas is to use powerful pressure cleaning to blast dirt and grime away from the surface.
Our domestic power washing services can transform the environment around the outside of your property, creating welcoming, clean and comfortable spaces you can be proud of.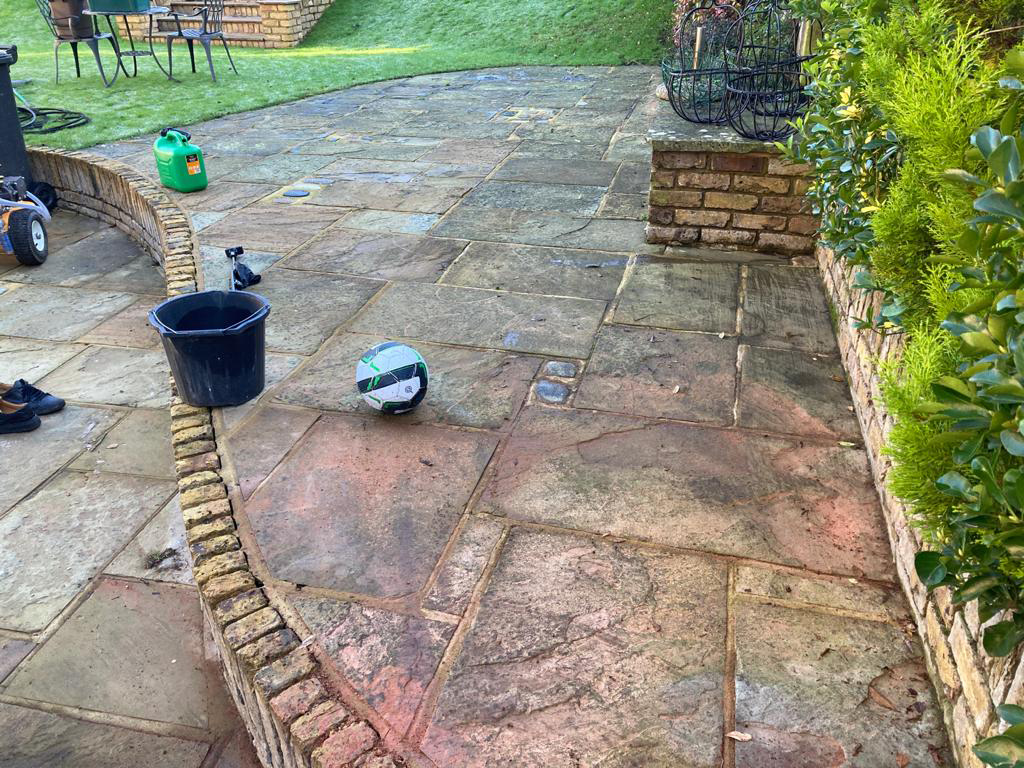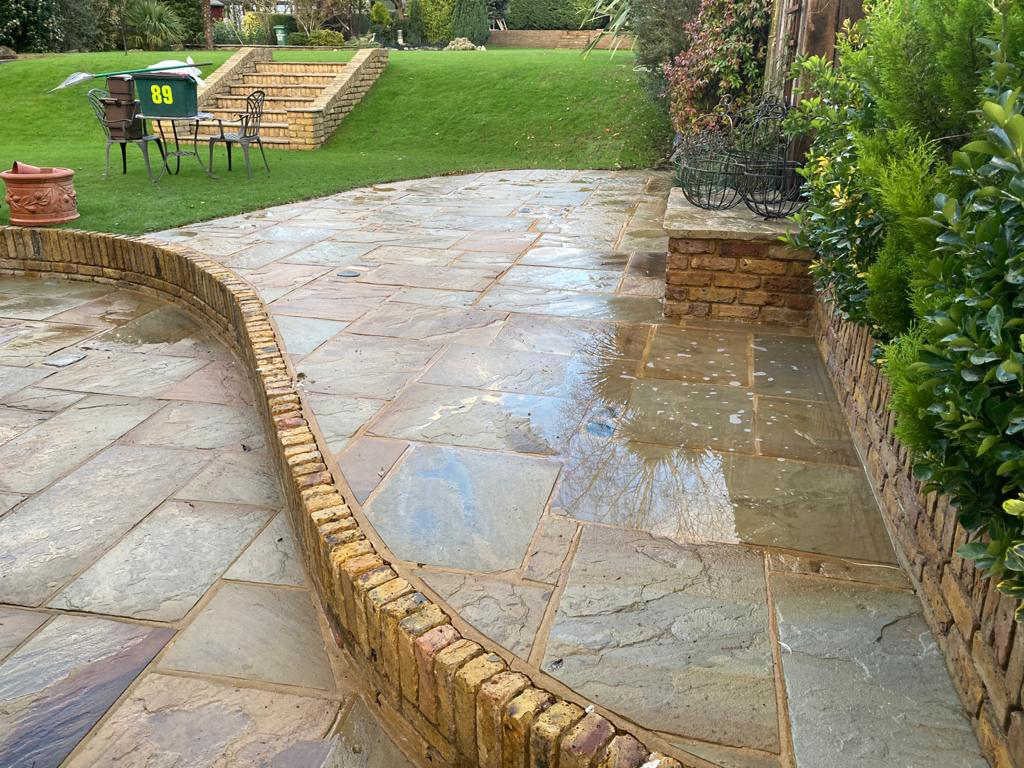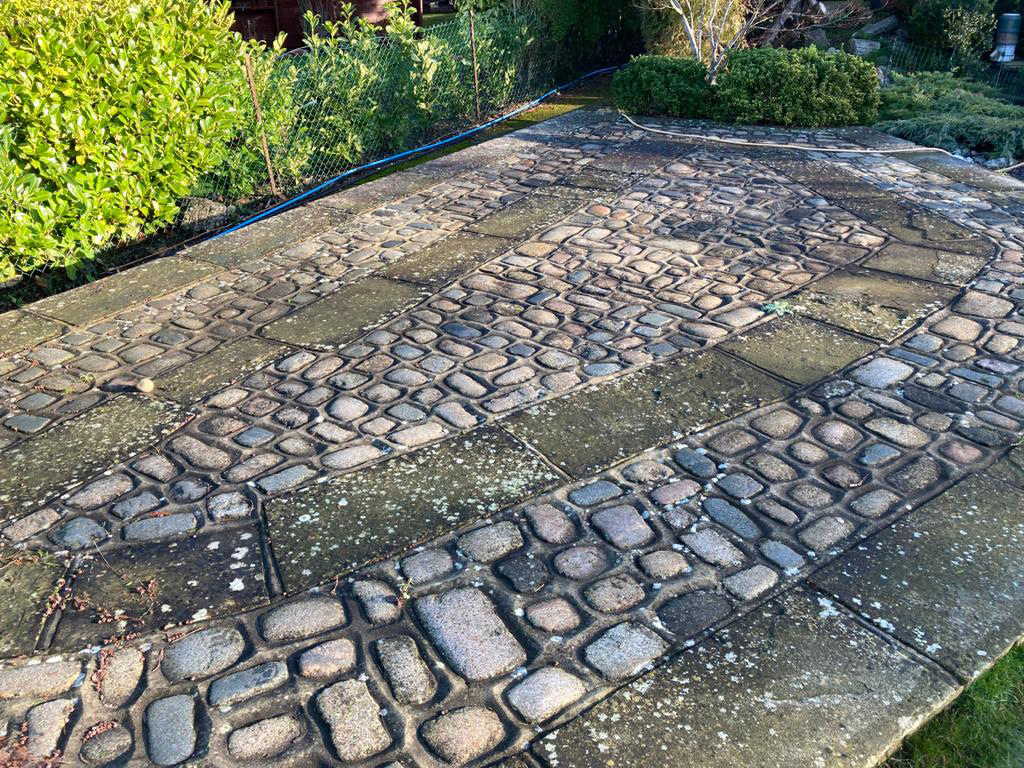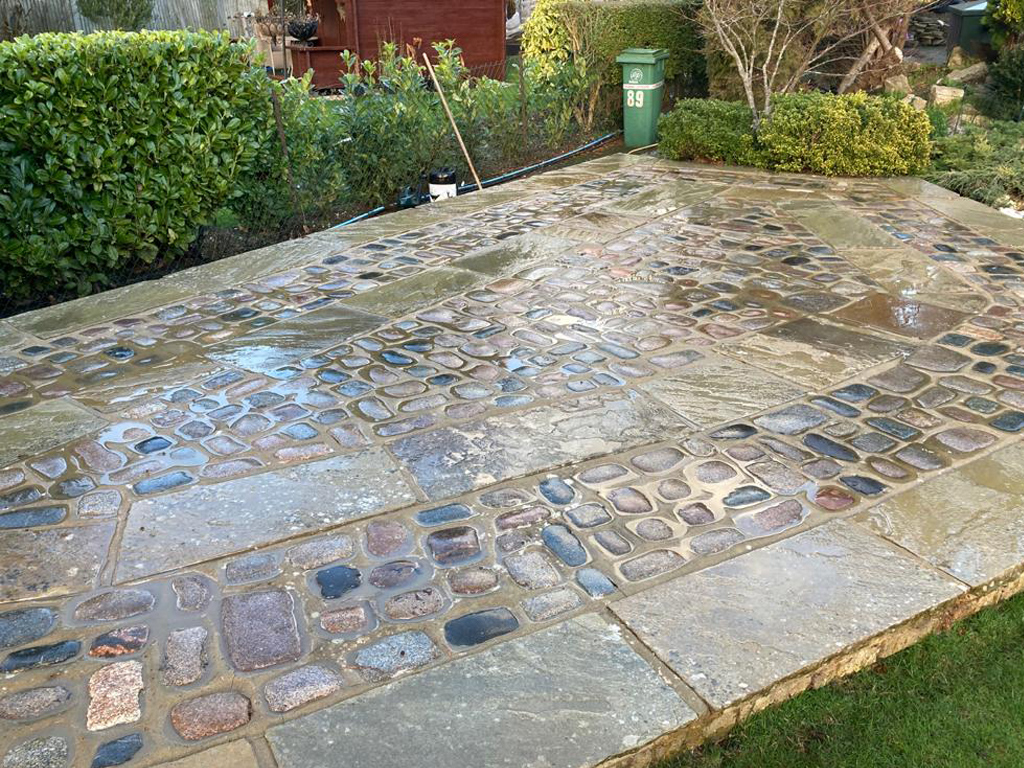 "Great job completed by the guys at Jet Wash Surrey today. Our patio looks fantastic after its steam clean – and we've already put our seating back so that we can enjoy the sunshine this weekend. Thanks for such thorough and professional work."
"These guys transformed our new home's decking, which was left in a state by the previous owners. It was pressure washed, stained and treated – the results were so much better than we imagined."
"Just wanted to say thanks again for your hard work today – our driveway looks brand new and we've passed on your details to one of our neighbours."
"Our new go-to pressure washing company – we'll definitely be back."
"Excellent communication and a first-class service – and their prices were reasonable too!"
Our Domestic Pressure Cleaning Services – What's Covered?
We offer a range of effective jet washing services for domestic environments.
Patio Cleaning
If you want to clean your patio, we can help. Its appearance is affected by anything from dirt, soil and green waste to food and bird droppings. As grime clings to patio materials (such as stone and concrete slabs), it's challenging to keep on top of it. We use steam cleaning and power washing to restore its look.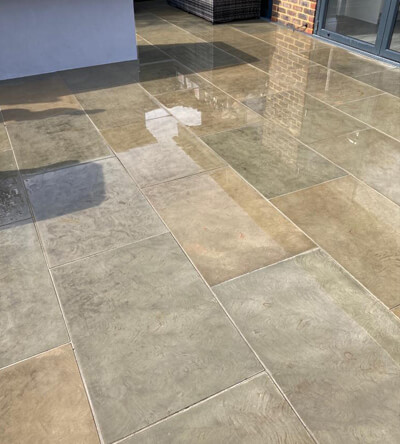 Driveway Cleaning
In constant use, driveways withstand a lot of wear and tear over the years, often looking marked and dull. If your driveway consists of block paving, you may even see weed and moss growing between the slabs. Our high-pressure cleaning system removes grime from your driveway to ensure it looks clean once more, and we can even provide treatments before re-sanding block paving.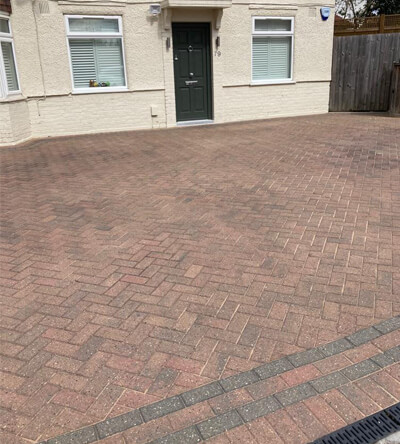 Decking Cleaning
If your home has outdoor decking, you must protect the wood from a build-up of grime on its surface, which can cause it to look more weathered than it is. Timber decking can also become slippery if algae spreads to this area. Our jet washing for decking restores the natural appearance of the material. Some people even ask for decking cleaning before they re-stain the wood, and we can help with applying any fungicides required.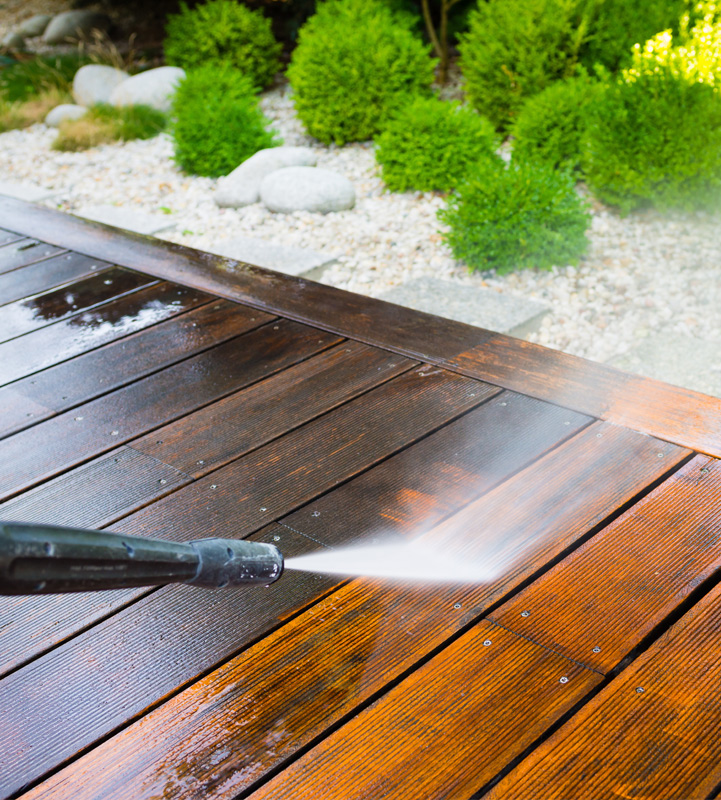 Get in touch
Contact us to speak to an expert about what you need.
Site visit
A member of our team will visit your premises to take a look at the outdoor areas or building exterior that needs cleaning.
Free quote
We provide free, competitive quotes every time.
Bespoke plan

Each client receives a 4-step cleaning plan, using the most suitable jet washing techniques.
Work scheduled

We organise a convenient time to complete the clean, arriving on time and carrying out the job as efficiently as possible.
Driveway, patio and decking cleaning throughout Surrey & South West London