Due to the amount of glass in the structure, one of the areas of the home that can start to look grubby is your conservatory. It's easy for grime, dirt and even algae to build up on its surface, visible from both inside and out.
As we approach the warmer weather, it's a great time to start planning your conservatory cleaning tasks, thinking about all the benefits of doing so. Here's everything you need to know.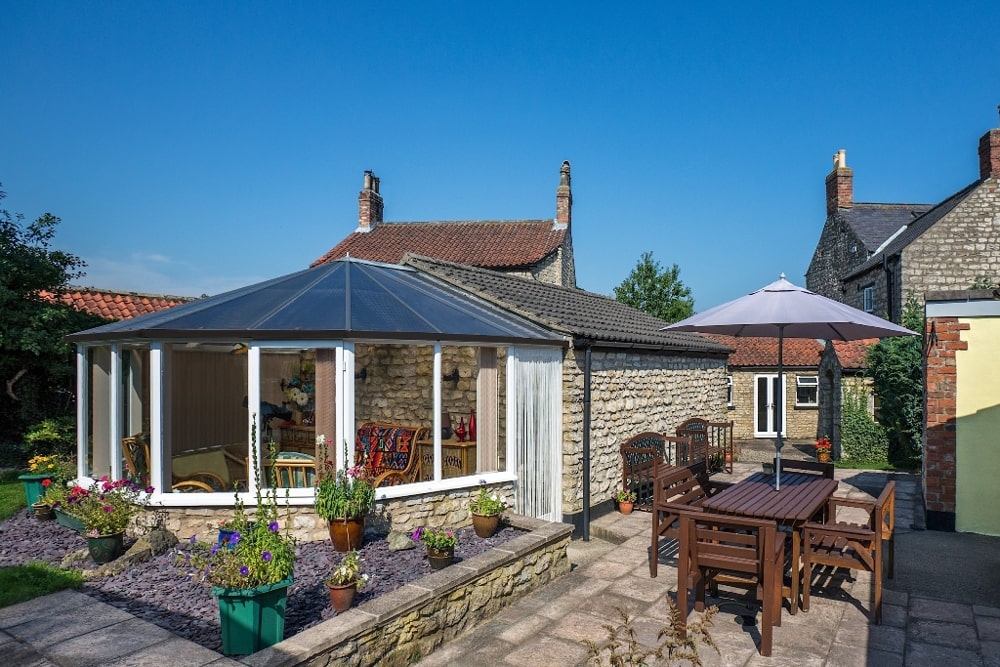 Improve your views
A conservatory is a fantastic space to sit and watch the world go by, whether it's looking out onto a garden, decking or even enjoying the aerial views from above. However, imagine lounging back and looking up at the blue skies from your conservatory, only to notice smudges, dirt and bird droppings blocking your view.
As grime builds up on the glass throughout the year, it can influence how you enjoy the space. A simple conservatory clean can help you to create a relaxing environment once again.
Maximise natural sunlight in your home
Conservatories are great for letting more natural light enter your home, and they're often a suntrap all year round. That's why so many people love sitting in the space to read, nap or have a cup of tea with a friend.
As the windows start to get dirty, you may find it affects how much light can flood through the glass, affecting the warmth and feel of the room. Make sure you maximise natural light in your home with a clean conservatory roof and windows.
Keep your property looking clean
Unfortunately, if your conservatory glass and framework have become dirty, it can affect the look of your property from both inside and out. This can stop the space from feeling as inviting as it could be.
To ensure the space feels as welcoming and fresh as possible, it's essential to keep the glazing and rest of the structure clean.
Easy conservatory cleaning methods
Many people delay conservatory cleaning because of the hassle and heights involved. But did you know professional jet washing is one of the easiest ways to restore the look of your conservatory in no time?
Using gentle pressure washing methods, every inch of the conservatory's exterior is cleaned, removing all types of dirt and grime from the glazing and framework. By using purified water, it leaves a no-streak crystal clear finish, so you won't get those annoying hard water stains often left by DIY cleaning techniques.
Jet washing companies even use high-reach telescopic poles to ensure a safe and effective conservatory clean.
Hire a conservatory cleaning expert
Are you looking for local jet washing company offering conservatory cleans? Get in touch with our friendly team at Jet Wash Surrey. We operate across the area, coming out to locations near you such as Caterham, Cheam and Dorking.
For a free consultation and quote, call now on 020 8138 0184.