Whether you're an outdoor enthusiast or a stickler for the sofa, one thing that can't be disputed is how great it is to have a patio area for relaxing and entertaining during the summer months.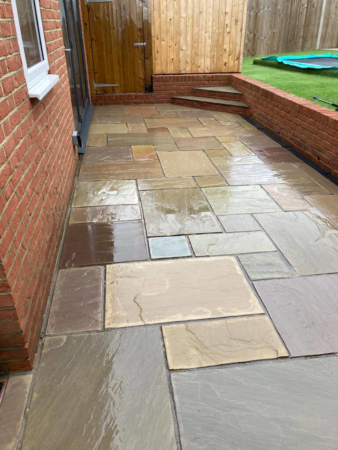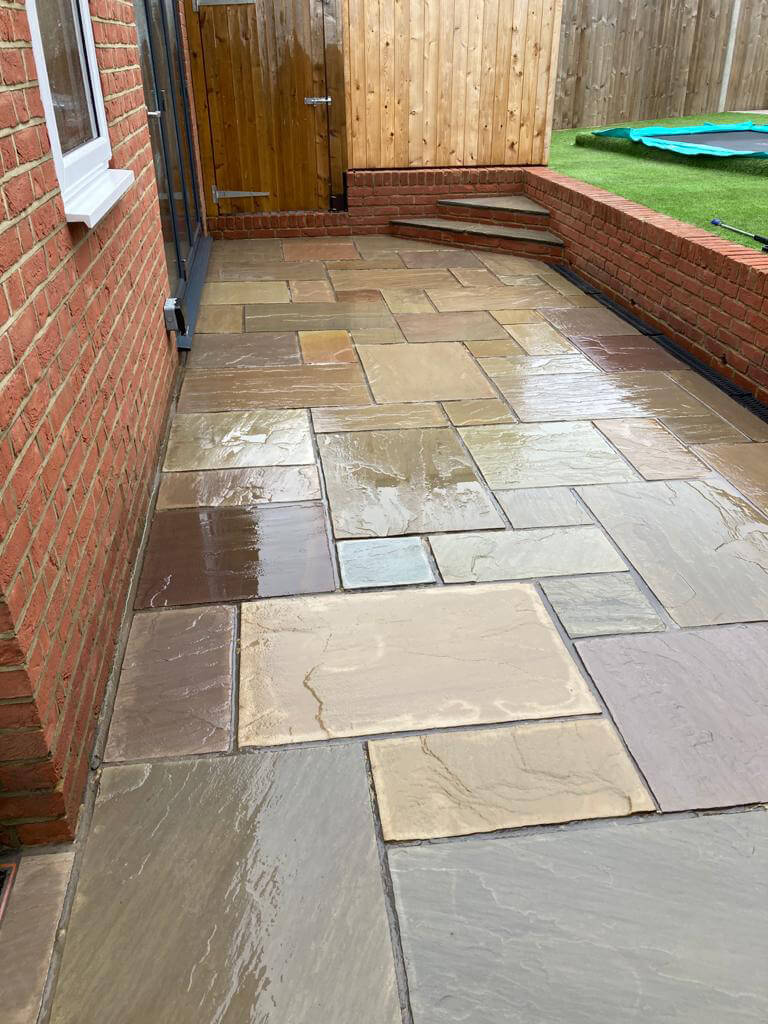 However, after a long, hard UK winter, your patio is likely to be less-than BBQ worthy and covered in moss or dirt. If the sweep of a broom just isn't getting it back to its former glory, it might be time for a professional patio deep clean (we may know someone…).
What are the best ways to clean my patio?
There seems to be an endless array of products available that promise you the perfect patio, with little evidence to suggest they really work. While you can attempt to clean your patio with soapy water and a good scrub, you might find that it just doesn't get into the cracks, or that you're soon overwhelmed by dirt and debris that has collected during the colder months.
Ultimately, there is only one winner when it comes to taking on and conquering a dirty patio, and that is pressure washing. Also known as jet washing, pressure washing is the use of high-pressure water spray to remove mould, debris, dirt, and moss. (And take it from us, it's also really satisfying.)
Why should I pressure wash my patio?
Jet or pressure washing your patio is the quickest and most effective way to restore it to the way it should look – back to its original colour and sparkling clean. Jet washing your patio will have the job done in very little time, compared to scrubbing the entire surface on your hands and knees.
Can I jet wash my patio myself?
Well, yes…while many are tempted to take the DIY approach to pressure washing, we don't recommend you pressure wash your patio yourself due to the risk it poses to your paving slabs or joins.
If done incorrectly or with too much pressure, the high-powered water spray can force the slabs apart, cause damage and chipping things like paint or coatings. You can refer to as many YouTube videos as you like, but the reality is this is a job best reserved for an experienced professional.
Professional pressure-washing services in Surrey
If the grime on your patio is getting the better of you, it might be time to give us a call. For affordable and professional jet washing services across the Surrey area, including the locations of Chipstead and Surbiton, get in touch with us today on 020 8138 084.