Do you want to understand more about cleaning block paving with a pressure washer? This type of paving has lots of kerb appeal, but it can start to look less than its best as time goes on, picking up dirt and grime.
Luckily, it's easy to restore its appearance with professional pressure washing, but this process must be carried out correctly, or you could risk long-term damage to your paving.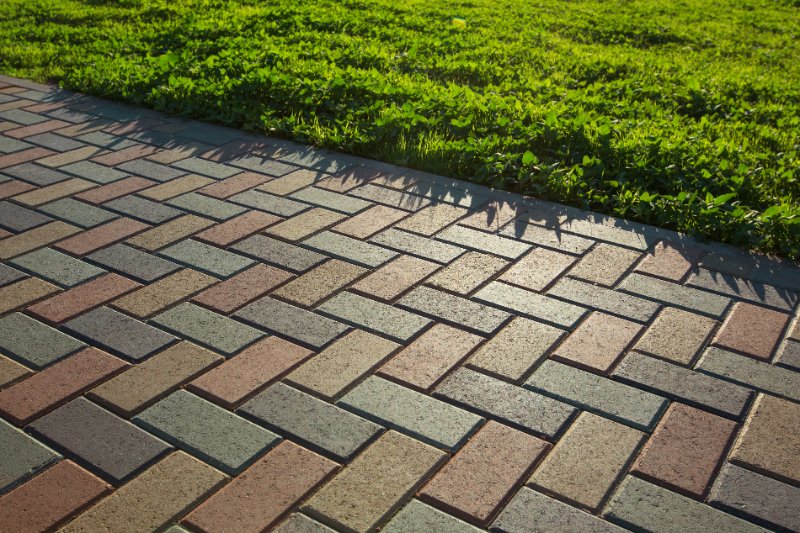 Is block paving difficult to clean?
Block paving driveways, patios and paths look beautiful, but due to their composition and use, they can start to look dull and dirty if not maintained. Anything from car tyres, shoes, soil, food, moss and animals can leave grimy stains. This type of paving is often difficult to clean by hand due to the number of blocks and joining lines.
However, as long as your block paving has been finished with a sealant, pressure washing the area should be safe. You'll need to use the right techniques to ensure no damage is caused to the surface, such as loose pointing.
Preparing paving for jet washing
The key to good pressure washing is high-quality equipment, using the best techniques (e.g. angling the nozzle correctly) and preparing the area first. Therefore, it's a good idea to check the credentials of your chosen jet washer and whether it's compatible with cleaning block paving.
It's important to prepare the surface for pressure washing. Start by sweeping any debris from the surface with a large broom and remove anything from the area which could get damaged or get in the way of a perfect clean. This includes plant pots, vehicles and garden furniture. If there are any oil or grease marks, you may want to consider treating these areas first to ensure the jet washing is effective as possible.
How to pressure wash block paving
Choose the correct attachment for your pressure washer to make sure the clean is as thorough as possible without damaging the paving. This includes using a rotary head if the area is small, such as a garden patio, or you want to avoid splashes.
Once you start pressure washing, gradually work away from the property, ensuring dirty water doesn't run onto the cleaned sections of the paving.
If any weeds or moss are removed during the clean, you may want to apply an algae killer to prevent regrowth, especially along the edges where each block joins the next.
Why use professional pressure washing services?
Using a professional pressure washing company is one of the easiest, most cost-effective ways to keep your block paving clean, saving you time and energy. DIY jet washing methods can cause damage if applied incorrectly.
Many people find that using a reliable jet washing service is quicker and more effective, maintaining the look of block paving without the stress and hassle of doing it yourself.
Contact Jet Wash Surrey
For local pressure washing services, call the team at Jet Wash Surrey. We come out to locations such as Claygate, Cobham and Ewell. For a free, no obligation chat and quote, call now on 020 8138 0184.