Gutter clearance & roofline cleaning in Ashtead, Surrey
Have you noticed that water isn't draining properly from your home or business premises in Ashtead, Epsom Downs, Langley Vale, or Walton-on-the-Hill in Surrey?
If so, you may need gutter cleaning services. Unblocking gutters is a must for all properties, as leaving them to clog up over time will only cause problems, such as mould, pests, and water ingress further down the line.
• Commercial • Residential • Industrial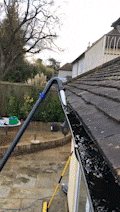 How and why do gutters become clogged? Well, over time, leaves, moss, and twigs get caught in guttering. This build-up prevents rainwater from draining effectively. Once you have blocked gutters, water has nowhere to go other than under your roof or down your walls.
This can cause major damage – even structural damage – to your residential or commercial property. And major damage tends to mean expensive and time-consuming repairs.
To prevent that, it's important to think about gutter maintenance and gutter vacuuming. Gutter vacuuming? Yes, you read that right! At Jet Wash Surrey, we use SkyVac, an advanced gutter vacuuming system, which works up to 40 feet – meaning we're unblocking gutters from the ground. The system also has a camera that allows us to see hard-to-reach places.
To find out more, call our specialist gutter cleaning operatives on 020 8138 0184.
Why gutter cleaning is important in the Epsom Downs area
Gutter cleaning and unblocking gutters is important for a number of reasons, as blocked guttering on your home in Epsom Downs and the wider Surrey area can lead to a number of problems. Here's why making sure your gutters are well-maintained is so important:
Prevent pest infestations: Blocked gutters are like stately homes for birds, insects, and other pests. You can prevent them from nesting and causing damage by having good gutter maintenance.
Save money: Don't wait until your gutters are causing a real problem. It's much cheaper (and quicker) to clean out your blocked guttering regularly.
Nip damage in the bud: Don't let blocked gutters cause damage to your property. Water can penetrate your walls or roof, and if your gutters are sagging, they can also damage your roofline.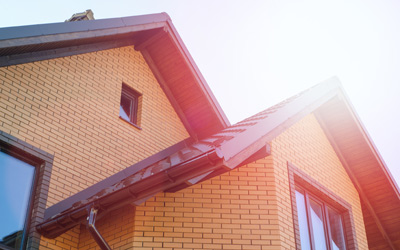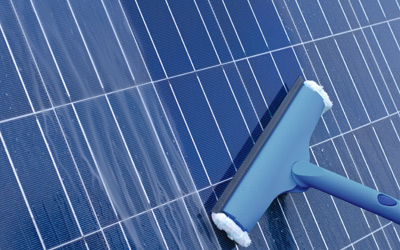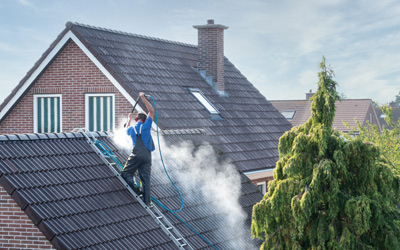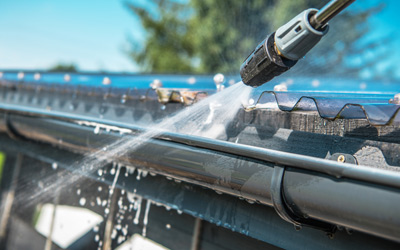 Fascias, soffits and cladding cleaning by the Surrey experts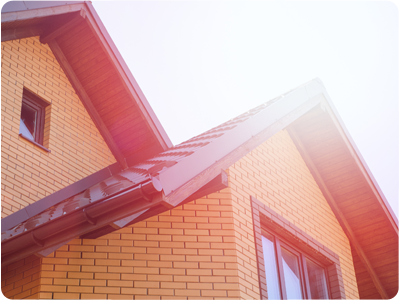 Our roofline cleaning service, available throughout Surrey, effectively cleans your fascias, soffits, cladding, and bargeboards, making your property look as good as new.
It's true - fascias, soffits, and cladding cleaning really can transform your home or business premises, especially as they're some of the aspects of a property's exterior that are the most visible.
Roof cleaning in Ashtead & surrounds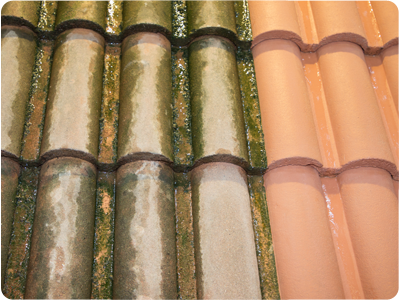 Aside from gutter clearance, one of our services is roof cleaning. If you own a commercial or residential property in or around Ashtead, we'll use our advanced roof soft washing techniques to make your roof shine - no matter what type of roof you have.
That includes cleaning your roof of all mould or lichen that's built up over time, and we'll always use the most effective power washing solutions - without causing any damage to your roof tiles.
Brilliant conservatory cleaning throughout KT18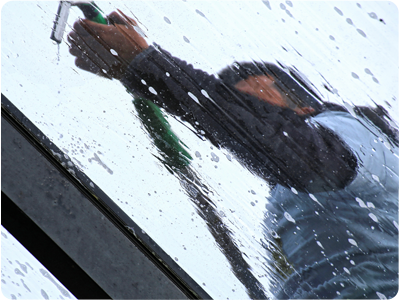 We work to bring out the best in conservatories throughout the KT18 area and surrounding postcodes.
Our conservatory roof cleaning service includes removing all that grime and dirt that tends to build up on conservatory roofs with professional jet washers that make your roof shine.
We have all the equipment needed, including telescopic poles to get to those hard-to-reach places, and we only use purified water so you get a crystal clear finish.
Gutter maintenance quotes and prices for customers in and around :-
Bookham
Chessington
Epsom
Hook
Kingswood
Leatherhead