Gutter cleaning experts in Chessington, Surrey
Are you experiencing issues with your roofline drainage in the Chessington area? You likely need to have your gutters cleaned in order to remove any trapped debris.
Jet Wash Surrey is the premier gutter cleaning service in Surrey, covering the areas of Chessington, Tolworth, Malden Rushett, and Hook.
When should you think about cleaning your gutters? As a general rule of thumb, late autumn and early spring are usually prime gutter-cleaning times due to the build up of debris, such as fallen leaves and twigs, that can clog up your drainage spaces during that time.
• Commercial • Residential • Industrial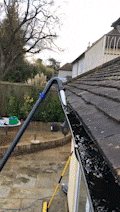 Where gutters become clogged, the flow of rainwater is seriously impeded, and that's bad news for your home. What this means is that the water can be forced under your roof or down your walls, causing damp, mildew, and even major damage.
Jet Wash Surrey can ensure that this doesn't become a problem, providing gutter cleaning for both domestic and commercial properties. For the ultimate maintenance service, we use SkyVac, an advanced gutter vacuuming system which works up to 40 feet high, allowing us to safely unblock your gutters from the ground.
Equipped with a camera so that we can ensure we're getting all of the debris from your gutters, using the SkyVac also means that we won't be causing any damage by getting up on your roof, and avoids the costly addition of scaffolding.
Sound good? Call our specialist gutter cleaning operatives on 020 8138 0184.
Specialist gutter cleaning in the Tolworth area
Jet Wash Surrey has decades of experience in exterior cleaning services in and around Tolworth, and so we've tackled a vast range of different projects. We believe that our carefully curated combination of the right methods, the best equipment, and outstanding customer service have made us the company we are today.
So, why have your gutters cleaned by us? Here are just a few reasons:
Clogged gutters are a haven for pests
Overflowing gutters can cause devastating damage to your roof
Clean, functional gutters will only add to the value of your property
Rainwater not directed into drains by guttering can cause damage to your foundations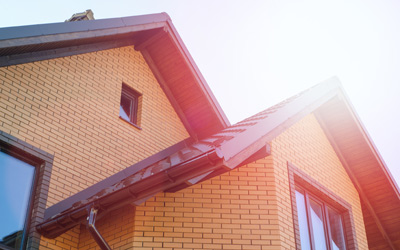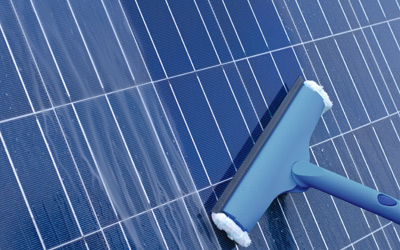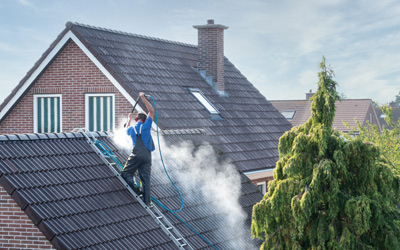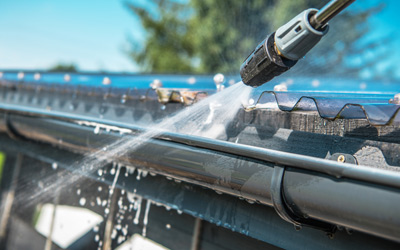 Fascias, soffits & cladding cleaning in the Surrey area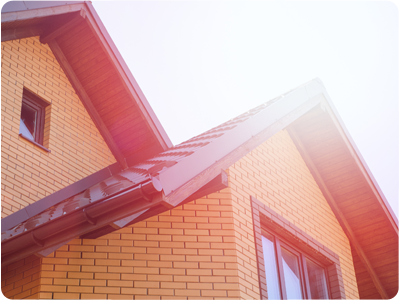 Our entire service centres around keeping your outdoor areas as clean and fresh as possible. As part of this specialist service, we offer a roofline cleaning service that covers your fascias, soffits, cladding, and bargeboards, enhancing the exterior of your property and making it look as good as new.
Our fascias and soffits cleaning services in Surrey will instantly transform your space and amplify the kerb appeal. Whether you're a business needing to look professional and presentable or a homeowner looking for stellar services, we've got you covered.
Roof cleaning services in KT9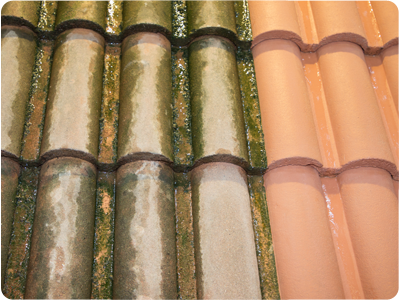 As well as gutter clearing, another vital element of keeping your home protected and structurally sound is roof cleaning.
We use an advanced roof cleaning technique for both domestic and commercial customers throughout KT9, restoring your roof back to its former glory.
Our in-depth process includes stripping your roof of any mould or lichen using only the most effective power washing solutions - whilst taking great care to avoid causing any damage to your roof tiles.
Conservatory cleaning in Chessington, Surrey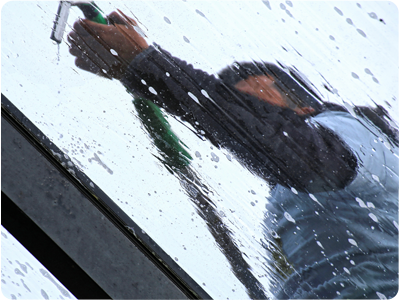 Here at Jet Wash Surrey, we understand the importance of having a clean conservatory in order to enjoy your outdoors.
However, this becomes difficult when the conservatory itself becomes cloaked with the grime and algae that inevitably accumulates over the years.
That's why we offer a conservatory roof cleaning service, which includes all of the necessary equipment needed, including telescopic poles to get to those hard-to-reach places.
We only ever use purified water, which means you'll always get a crystal clear finish.
Gutter maintenance quotes and prices for customers in and around :-
Hook
Malden Rushett
Stoneleigh