Gutter clearance & roofline cleaning in Claygate, Surrey
Did you know that clogged, dirty guttering could be compromising your roof structure, and even your foundations?
While it might seem like one of those jobs you can put off for another few months, it's actually an incredibly important part of maintaining a fully-functional home. That's why we offer an extensive gutter cleaning service throughout the areas of Claygate, Hinchley Wood, Weston Green, and Ditton Hill.
• Commercial • Residential • Industrial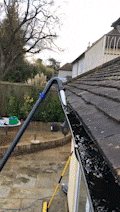 Here at Jet Wash Surrey, we've been providing a comprehensive gutter clearance service for decades. Working on both residential and commercial projects, we ensure that your property stays protected against the elements and looks the best it can.
So, how exactly do gutters become clogged? Well, during the changing seasons, dirt and debris accumulates and becomes trapped in the narrow gutter spaces, preventing rainwater from flowing freely as it should. This results in the rainwater spilling out over the sides and running either under your roof or down the walls of your home, which are both equally damaging.
To prevent this from happening, we use only the best equipment around. Our gutter maintenance service includes gutter vacuuming, which uses SkyVac, an advanced gutter vacuuming system.
The SkyVac features an onboard camera so that we can see in those hard-to-reach spots, and also works up to 40 feet, meaning we can do it all safely from the ground.
For your free, no-obligation quote, call our specialist gutter cleaning operatives on 020 8138 0184.
Preventative gutter cleaning in the Hinchley Wood area
So, in the case where you allow dirt and debris to build up in your guttering, what could actually go wrong? Here are just a few examples of what could happen to your Hinchley Wood property if you have blocked gutters:
Damp starts to appear inside
Mould and bacteria accumulate within your walls
Pests and rodents find a lovely leafy home
Walls, ceilings, and insulation become damaged
Wooden fascia boards rot away, exposing your roof
The structure of your roof becomes compromised
Water pools around your home, risking damage to the foundations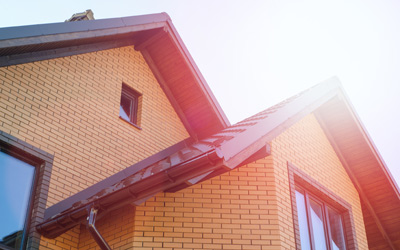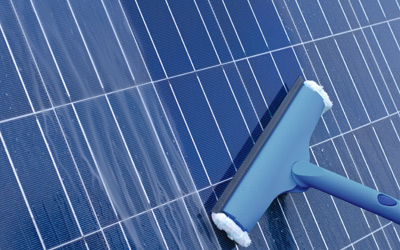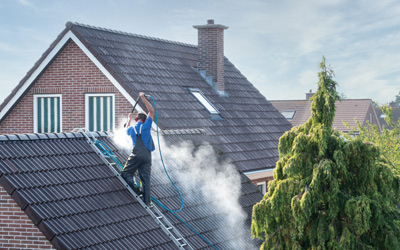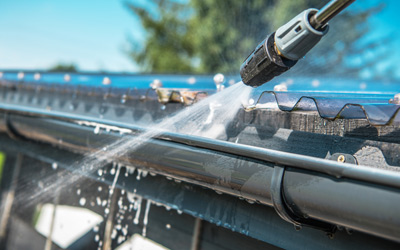 Expert roof cleaners in the Claygate area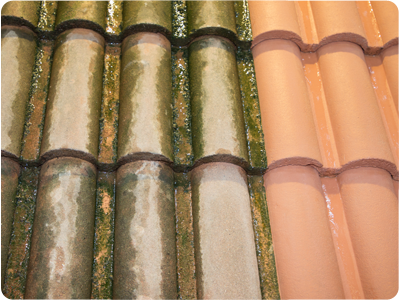 Jet Wash Surrey covers all aspects of outdoor cleaning, including pitched roof cleaning.
Whether you own a commercial or residential property in the Claygate area, our team of expert roof cleaners can come to you.
We will remove all mould or lichen that's built up over time, only ever using the most effective pressure washing techniques that don't risk damage to your roof tiles.
Fascias, soffits and cladding cleaning by Jet Wash Surrey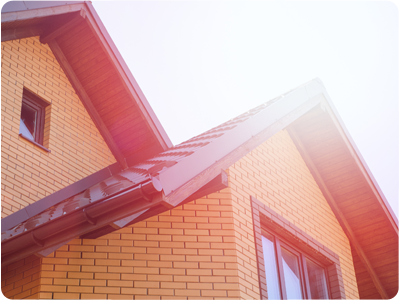 A sparkling roofline is key for boosting that renowned Surrey kerb appeal and keeping your property looking good. Our roofline cleaning service, available throughout Surrey, effectively cleans your fascias, soffits, cladding, and bargeboards, making your property look as good as new.
It's true - fascias, soffits, and cladding cleaning really can transform your home or business premises, especially as they're some of the aspects of a property's exterior that are the most visible.
Full conservatory cleans throughout KT10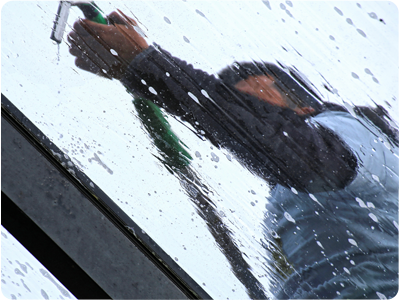 We also clean conservatories!
Our conservatory roof cleaning service in the KT10 area includes removing all of the typical dirt and grime that tends to accumulate on a conservatory roof.
We only use the best equipment available, including pressure washers with telescopic poles to get to those hard-to-reach places. We also use purified water to give you a sparkling finish.
Gutter maintenance quotes and prices for customers in and around :-
Chessington
Fairmile
Oxshott
Surbiton