The importance of a clean and well-presented environment for schools, pre-schools and nurseries shouldn't be underestimated. Clean playgrounds, sports facilities and building exteriors create a positive and inviting environment for students, staff, parents and visitors alike.
Exterior cleaning services for schools and daycare facilities offer a range of benefits, contributing to the overall appearance, safety and reputation of the institution. Here's everything you need to know.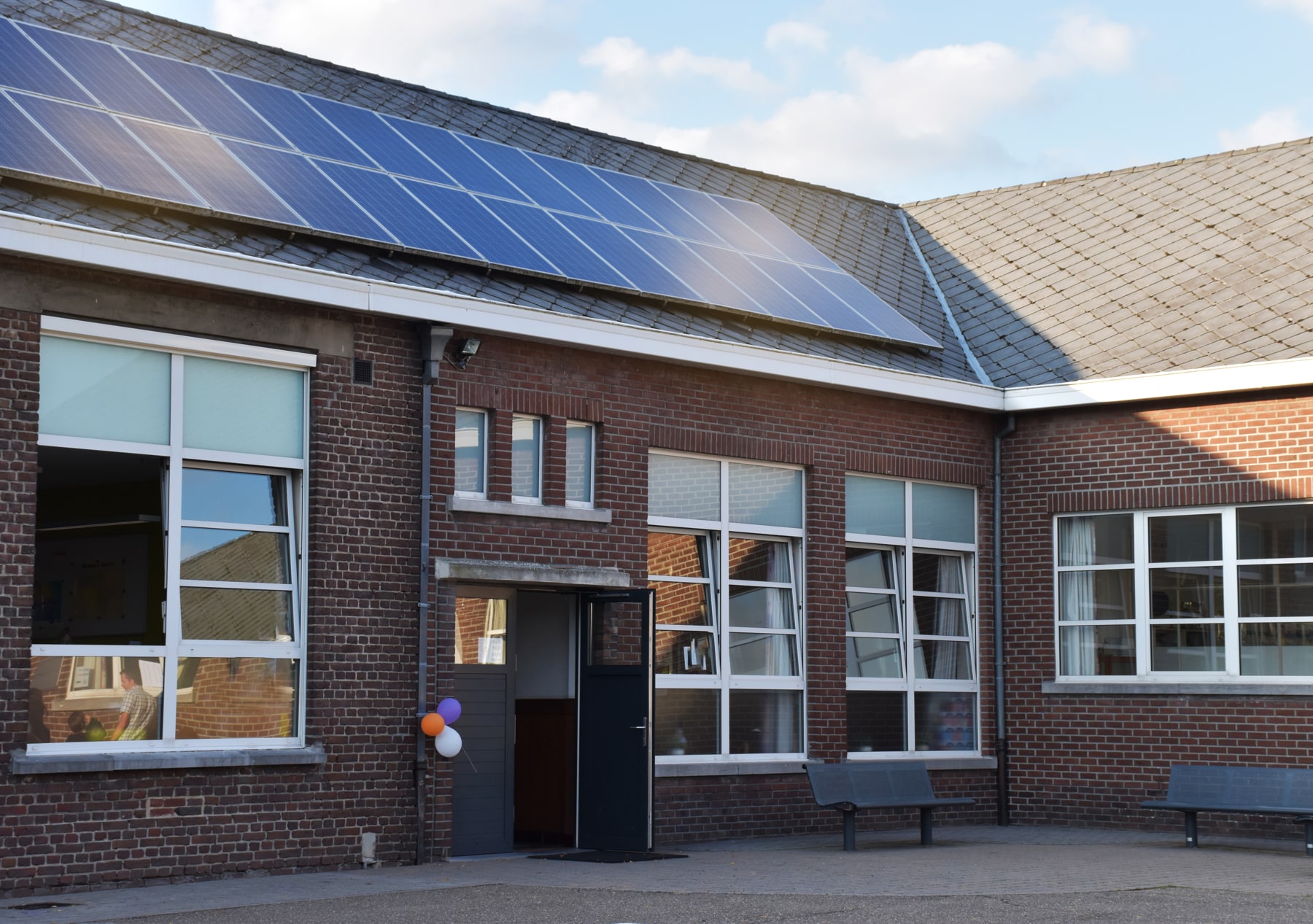 Why do schools and nurseries need to stay clean?
A school or nursery's exterior is the first thing most visitors and students see, reflecting the values of the establishment. Cleanliness, hygiene and well-kept grounds play a significant role in influencing first impressions while enhancing the kerb appeal of the building and its grounds.
An obvious effort to maintain the look of the school or nursery demonstrates a commitment to maintaining a clean and welcoming environment, sending a message of professionalism and attention to detail.
Clean and attractive school exteriors also create a positive atmosphere, helping students feel comfortable and proud of their school. It's also a great way to improve safety and promote well-being, health and hygiene, removing germs, allergens, debris, mould, and other hazards that may pose risks to students and staff.
What do exterior cleaners do?
Exterior cleaning services cover a wide range of areas, including windows, building façades, roofs, pavements, paths, playgrounds, sports courts, walls, car parks, gutters, swimming pool surrounds, cladding, bin stores and all other types of exterior surfaces. If using advanced like jet washers, unwanted grime, bird droppings, moss and mildew can be removed from materials without causing damage.
Pressure washing and soft washing services can be tailored to the needs of the school, whether it's a routine cleaning schedule or addressing specific areas that require attention, such as chewing gum or graffiti removal. Exterior cleaners can also help make surfaces safer if they've become slippery due to a build-up of grime and dirt.
As experts in cleaning external environments all year round, hiring a specialist is the perfect way to save time and ensure school grounds remain clean and tidy all year round, whatever the season.
Why use a professional exterior cleaning service for schools?
There are many benefits of hiring a professional exterior cleaner, as they have the experience and knowledge to tackle various cleaning tasks efficiently, well-equipped to handle the different challenges that come with school environments.
School workers have numerous responsibilities, so managing exterior cleaning can be time-consuming. Hiring professionals allows staff to focus on their primary tasks while ensuring the premises are well-maintained.
Moreover, exterior cleaning professionals have access to advanced cleaning equipment, such as jet washers, pressure washers, high-reach window cleaning poles and safety gear, ensuring thorough and safe cleaning results.
Need an exterior cleaning quote? Call our team
Do you need an experienced school or nursery cleaning team? Our professional exterior cleaners are here for your needs. Contact Jet Wash Surrey for external cleaning services in Surrey and London, coming out to Wimbledon, Woking and beyond.
For a free, no-obligation quote, call now on 020 8138 0184 or email info@jetwashsurrey.co.uk.