Professional & affordable gutter cleaning in Worcester Park, Surrey
Jet Wash Surrey are pressure washing specialists and can assist with safe and thorough gutter cleaning and gutter maintenance in Worcester Park, Old Malden, or Motspur Park. Keeping your guttering clean and in good condition is important. They can get clogged with mud and debris and become too heavy, sag and break from fixings, or not keep water away from your property. There will then be a real danger of water damage to your walls, roof, and the foundations of your home.
We offer gutter clearance to homes and commercial businesses, including office blocks, industrial units, shopping centres, schools, and other locations. We use the advanced and state-of-the-art SkyVac system. These wet and dry gutter vacuums suck gutters clean and there is no need for ladders, scaffolding, or high access equipment.
We are known for our excellent workmanship, advanced tools, and great prices. We can take on jobs of all sizes, from small domestic pressure washing to large cleaning jobs. We always aim to provide a professional, reliable, and friendly service.
Our gutter specialists are always happy to provide free, no-obligation advice or a quote for gutter cleaning at any time. Please call us now on 020 8138 0184.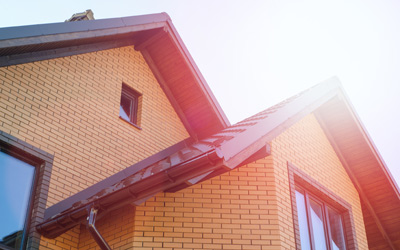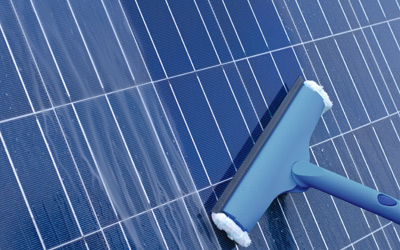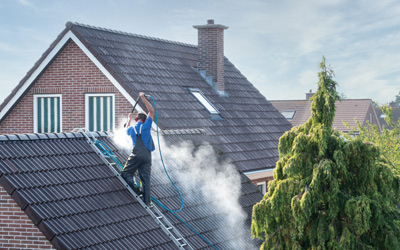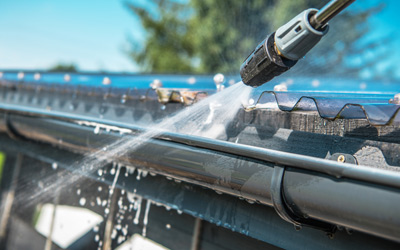 Blocked gutters near Old Malden? Let our gutter specialists help
Even though guttering and downpipes are normally out of sight and out of mind, they play an important role in keeping your property dry. Keeping them clean and well-maintained will not only ensure you do not compromise the structural integrity of your property but will help to avoid costly repairs and replacements. Working throughout Worcester Park, Old Malden, or Motspur Park, we provide an efficient, safe, and hassle-free gutter vacuuming.
Our advanced gutter clearing equipment includes camera inspection equipment, so we can very quickly identify the source of any problem or blockage and remedy it.
Prevent water damage: When guttering becomes blocked with leaves, moss, and other debris, rainwater will not drain away properly. This can cause water to overflow from gutters and cause damage to the interior and exterior of your home.
Save money: Keeping your guttering in good condition and clean will help to prevent unexpected problems and expensive repairs in the future.
Insurance: If your gutters are not looked after properly, this can invalidate your insurance meaning that you cannot make any claims.
Keep pests away: Blocked gutters can make cosy homes for birds, insects, and rodents. By keeping them clear, you will also keep pests away.
Conservatory cleaning and roof cleaning in Worcester Park
We are jet washing experts in Worcester Park and provide a range of other exterior cleaning services.
Conservatory cleaning Worcester Park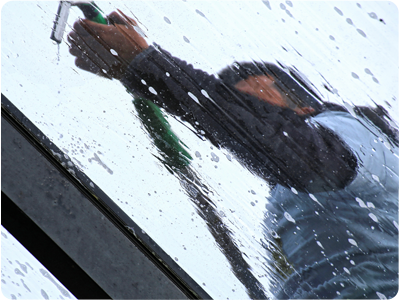 Do you need a conservatory clean? With huge panels of glass, conservatories can very quickly become grubby. We use a pure water conservatory cleaning system, washing away all airborne pollutants, algae, and other grime, leaving an impeccable finish. We use high-reach telescopic cleaning poles and delicate soft-washing techniques for the best results.
Roof cleaning Worcester Park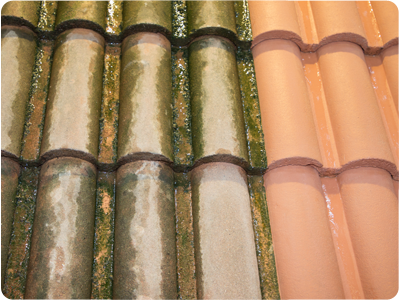 You may not think about your roof, but a clean and tidy roof can transform the exterior of your property, making it look smarter. We will remove moss, lichen, and other grime carefully from your roof, without causing damage.
Roofline cleaning Worcester Park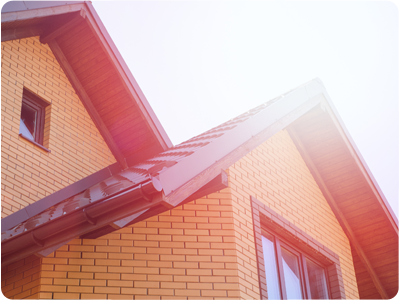 Do you need fascia and soffit cleaning? Debris and grime will build up over time on your roofline. Our special pressure washing solutions will get rid of any dirt and ensure your roofline looks as good as new.
KT4 gutter vacuuming: How does it work?
Clogged and leaky gutters in Worcester Park have the potential to cause real issues. Our comprehensive gutter clearing for both domestic and commercial customers uses specialist SkyVac gutter vacuum.
No need for ladders or invasive scaffolding
Sucks gutters clean using a powerful wet and dry vacuum system, so there is never any mess
Camera for precision cleaning
Ideal for all types of properties
Light and easy-to-use
Designed to clear all types of debris, including leaves, moss, bird droppings, stones, and more
Safe solution for cleaning gutters of high commercial buildings up to 40 feet, such as offices and hospitals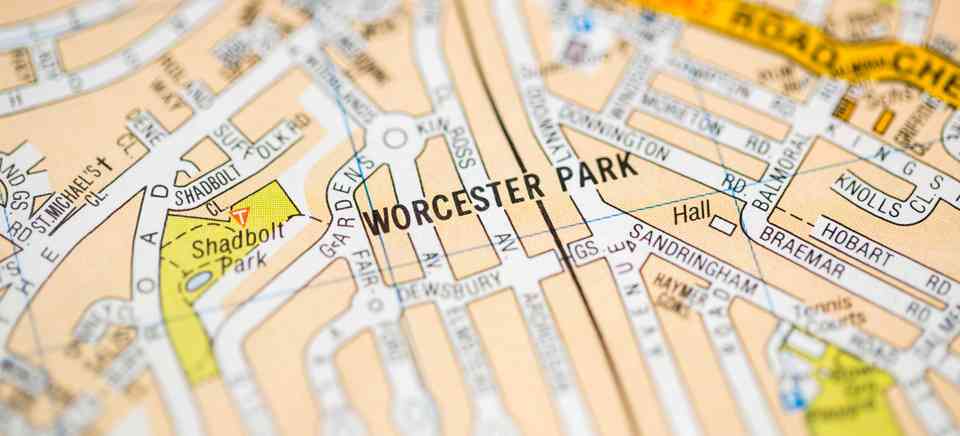 Gutter maintenance quotes and prices for customers in and around :-
North Cheam
Epsom
Stoneleigh
Chessington
Tolworth