Professional and affordable gutter cleaning in Sutton, Surrey
Jet Wash Surrey are pressure washing specialists and can assist with safe and thorough gutter cleaning and gutter maintenance in Sutton, Belmont, or Carshalton. Keeping your guttering clean and in good condition is important. They can get clogged with mud and debris and become too heavy, sag and break from fixings, or not keep water away from your property. There will then be a real danger of water damage to your walls, roof, and the foundations of your home.
We offer gutter clearance to homes and commercial businesses, including office blocks, industrial units, shopping centres, schools, and other locations. We use the advanced and state-of-the-art SkyVac system. These wet and dry gutter vacuums suck gutters clean and there is no need for ladders, scaffolding, or high access equipment.
We are known for our excellent workmanship, advanced tools, and great prices. We can take on jobs of all sizes, from small domestic pressure washing to large cleaning jobs. We always aim to provide a professional, reliable, and friendly service.
Our gutter specialists are always happy to provide free, no-obligation advice or a quote for gutter cleaning at any time. Please call us now on 020 8138 0184.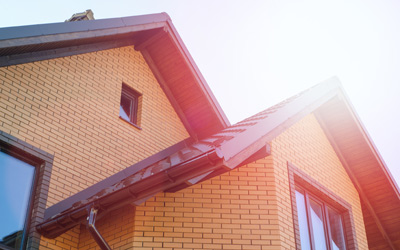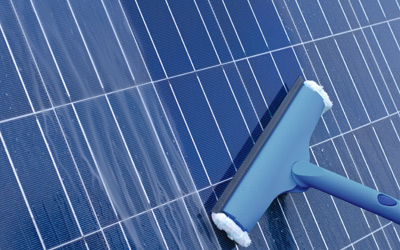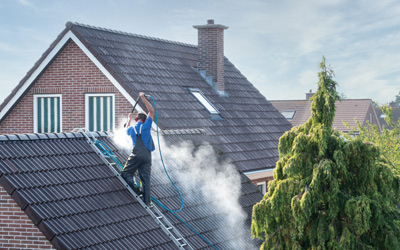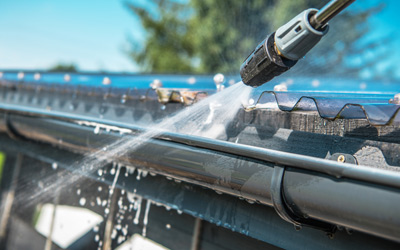 "Great job completed by the guys at Jet Wash Surrey today. Our patio looks fantastic after its steam clean – and we've already put our seating back so that we can enjoy the sunshine this weekend. Thanks for such thorough and professional work."
More than just gutter cleaning in Belmont
Conservatory cleaning Sutton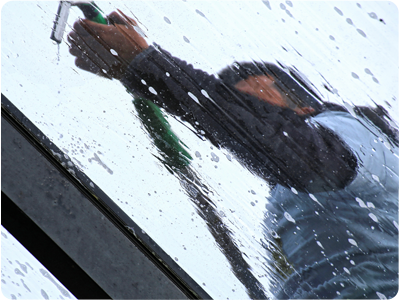 Conservatories are a great addition to any home but like all exteriors tend to become grubby over time and can spoil your enjoyment by stopping the natural light from getting through. Do not worry – Jet Wash Surrey can complete any conservatory cleaning, to transform your conservatory. Our pure water conservatory cleaning in Sutton is one of the most effective ways to remove dirt, grime, and environmental stains. We use telescopic, extendable poles to reach tall heights, so ladders and cherry pickers are not needed. We pride ourselves on our exceptional cleaning techniques and results. If you would like a free, no-obligation quote, please contact our conservatory cleaners.
Roof cleaning Sutton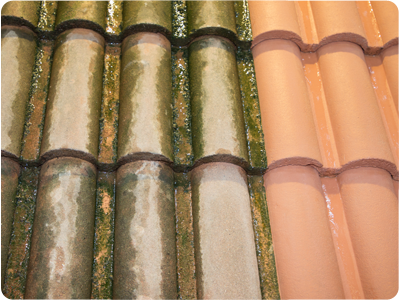 Has your roof in Sutton become dirty or covered with moss or algae? Does the appearance of your roof reflect badly on the rest of the property? Have you heard of biocide treatment that can be used to stop the growth of moss on your roof? Here at Jet Wash Surrey, we use all the latest techniques to clean flat roofs and pitched roofs. We use specialist scrapers to remove layers of moss, then gentle and effective soft-washing techniques to remove moss and lichen. Finally, we apply an eco-friendly biocide treatment that stops and prevents the growth of algae. Call now for a free roof cleaning survey.
Roofline cleaning Sutton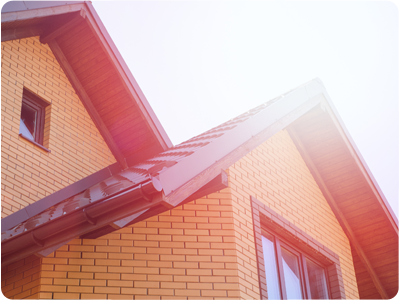 Here at Jet Wash Surrey, we can clean all exteriors in Sutton, including roofline elements. You may not give your roofline a second thought but fascias, soffits, and guttering play vital roles in keeping your roof dry and protected from the weather. We use specialist soft-washing techniques and can always advise you on the best cleaning solutions for your roof and roofline. We will remove all moss, algae, and dirt, to restore your roof to a pristine condition. This will not only ensure your property looks more attractive but it can save money and hassle in the future because left untreated for a long time, dirt can cause damage to your roofline.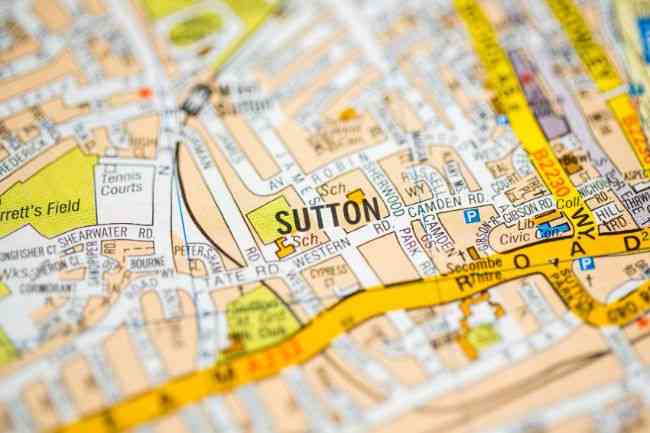 Gutter maintenance quotes and prices for customers in and around :-
Wallington
Merton
Hackbridge
Mitcham
Morden